2020 Detroit Startup Week Community Design Thinking Challenge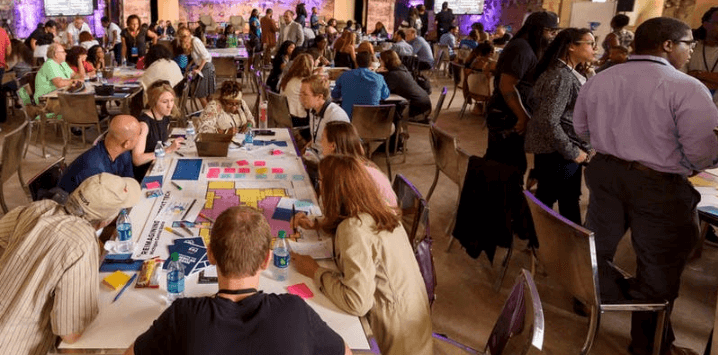 Detroit Startup Week and Venture Catalysts invite you as a local leader in the community to join us in an event meant to catalyze and inform the future of Detroit Startup Week. This is ecosystem building at its best!
As previously released:
2020 Structure & **Tentative** Dates
#DETSW19: June 22 – 26, 2020
Community Input Design Thinking Session: December 4, 2019
Program Submissions Open: December 9, 2019
Core Volunteer Session: January 9, 2020
Community Info Session: January 16, 2020
Program Submissions Closed: January 31, 2019
Community Vote: February 1 – 28, 2020
Registration Open: April 1, 2020
To capitalize on those dates, on Wednesday, December 4th, 2019, Google Detroit will open it's doors to invite current, past and future #DETSW speakers, founders, vendors, sponsors, partners and ecosystem leaders from our region to join us in a Design Thinking Challenge on how to grow and optimize how we execute Detroit Startup Week for 2020 and beyond.