CO.STARTERS for Creatives (Wednesdays)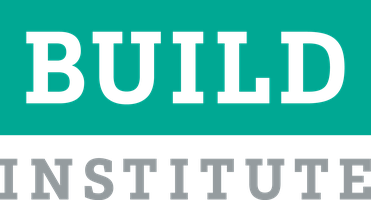 Build Institute
1620 Michigan Ave., Suite 120, Detroit, MI 48216
Register Here
CO.STARTERS for Creatives is for anyone planning to launch a design related business, like architecture, landscape or interior design, fashion, creative technology, literary arts, photography or videography, website development or UX/UIX, storytelling, product design, etc.
**This course is underwritten by Downtown Detroit Partnership and the Michigan Film and Digital Media Office. Applicants must fall within the creative industries listed on registration form, and adhere to reporting requirements. 
CURRICULUM
During CO.STARTERS, you'll develop and fine-tune your business idea, building models based on your assumptions, tweaking your next steps through real-time customer feedback, learning valuable management and marketing skills and receiving constructive feedback from advisers, peers and local businesses. By honing your business and updating your approach based on real feedback and customer demand, you'll gain the skills you need to develop a viable business model.
Week 1: Knowing Yourself (Assumptions, Working Styles, Team Building, Obstacles)
Week 2: Knowing Your Customer (Problem, Solution, Benefit, Competition, Advantage, Customer)
Week 3: Getting the Relationship Right (Marketing & Message; Getting, Keeping & Growing Customers)
Week 4: Building the Model to Scale (Starting Small, Distribution, Revenue, Typical Sale, Price)
Week 5: Strengthening Your Structure (Business Structures, Licenses, IP, Hiring)
Week 6: Discovering the Bottom Line (Startup & Ongoing Needs, Fixed & Variable Costs, Break-Event Point)
Week 7: Accounting for Growth (Break-Even Point, Sales Projections, Cash Flow, Accounting)
Week 8: Planning for the Future (Raising Capital, Growth Plans, Goal Setting, Pitch Prep)
Week 9: Sharing your Story