Neighborhood Business Lab: Lower East Side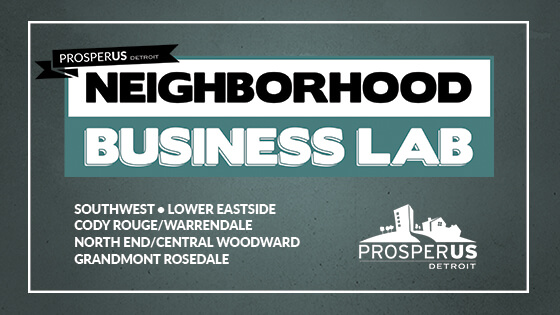 ProsperUS Detroit is coming to the Lower East Side and will be at MACC Development's The Commons Detroit!
Join Amanda Brewington and Chris Butterfield anytime between 11:30 AM and 4 PM for a chance to have them answer questions, have conversations about your business and make access to our services even easier.
Thinking of applying for a loan? Looking to use business services? Want to know more about training? Bring any and all questions to an office hours session near you, or any of our other sessions that fit your schedule! Come say hi!