Startup Story Night: Don't Call It a Comeback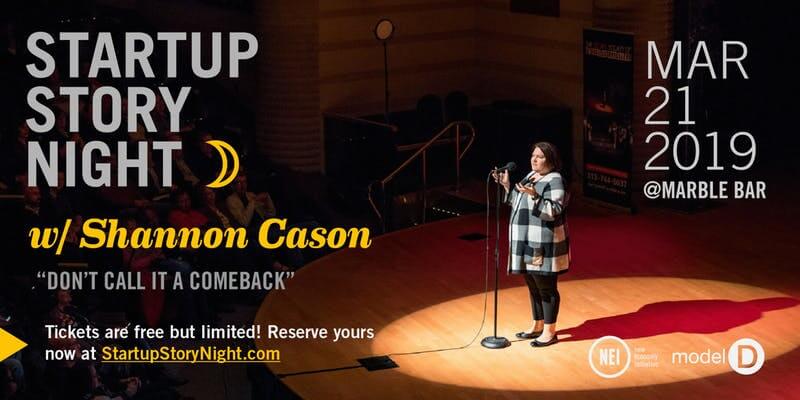 The New Economy Initiative, in partnership with Model D Media, is excited to announce the third annual Startup Story Night. This year's theme? "Don't Call It a Comeback!"
Four local entrepreneurs will take the stage at the Marble Bar to perform stories of taking their businesses back from the brink and overcoming startup struggles. Host Shannon Cason, a Moth MainStage storyteller and GrandSlam champion, will work with each of the storytellers in advance of the event.
What: Startup Story Night: Don't Call It a Comeback
When: Thursday, March 21, 2019. Doors at 7pm, program at 8pm.
Where: The Marble Bar, 1501 Holden St., Detroit, MI 48208
Who: Four local entrepreneur storytellers + host Shannon Cason
Detroit's own ONEFREQ will perform original live music throughout the event.
Snacks and light refreshments provided by FoodLab Detroit member businesses. Cash bar.
This is a FREE event, but seating is limited. Please RSVP!
Are you a local entrepreneur with a comeback story? Share it at startupstorynight.com by 11:59 p.m. on Friday, Feb. 15, 2019, for a chance to present at this year's event on March 21.