Youth Tech Exploration – Black History Month Celebration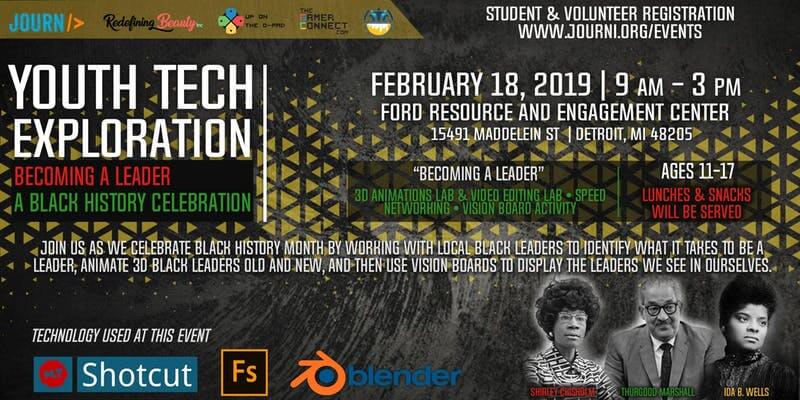 Ford Resource and Engagement Center Eastside
15491 Maddelein St Detroit, MI 48205
Register Here
Join us as we celebrate Black History Month by working with local leaders to identify what it takes to be a leader.
Students ages 11 – 17 will animate 3d models of black leaders old and new, network with local black leaders to solve problems and create vision boards to display the black leaders we see in ourselves.
Lunch & Snacks will be served!
9:00AM to 9:30AM – Check-in/Student Arrival
9:45AM to 10AM – Program Overview/Introduction
10:00AM to 11:30AM – 3D animation activity + Video Editing
11:40AM to 12:15PM – Lunch
12:15PM to 1:00PM – Speed networking with local leaders & youth
1:10PM to 2:40PM – Vision Board session
3:00PM – Done!
Youth – Ages 11 – 17
General Volunteers will assist throughout the entire event wherever needed.