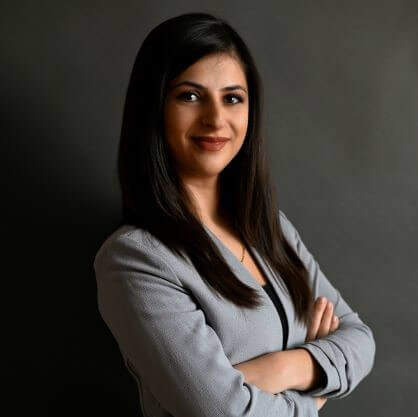 Arnisa serves as the Communications Associate for the New Economy Initiative (NEI). In her role, Arnisa develops and manages NEI's internal and external communication activities and strategies, conducts research, grant reviews, as well as grant monitoring and assessment activities. Arnisa came to NEI from Wayne County Emergency Preparedness where she served as the public information officer and planning section chief during the COVID-19 pandemic. Amidst crucial times, she developed many programs and tools to provide and deliver pertinent information regarding COVID-19 to various stakeholders. Some of her greatest accomplishments include drafting a proposal to obtain over 3 million masks and developing the plan to distribute the masks at no-cost to Wayne County residents during the peak of the pandemic.
Arnisa is a powerful force in the workplace and uses her positive attitude and tireless energy to encourage others. Moreover, Arnisa holds a degree in Health Information Technology.
Arnisa was born in Albania and came to the United States when she was nine years old. She is bilingual, fluently speaking both English and Albanian. In her free time, Arnisa enjoys spending time with her family to travel, take pictures, dance, and go swimming.