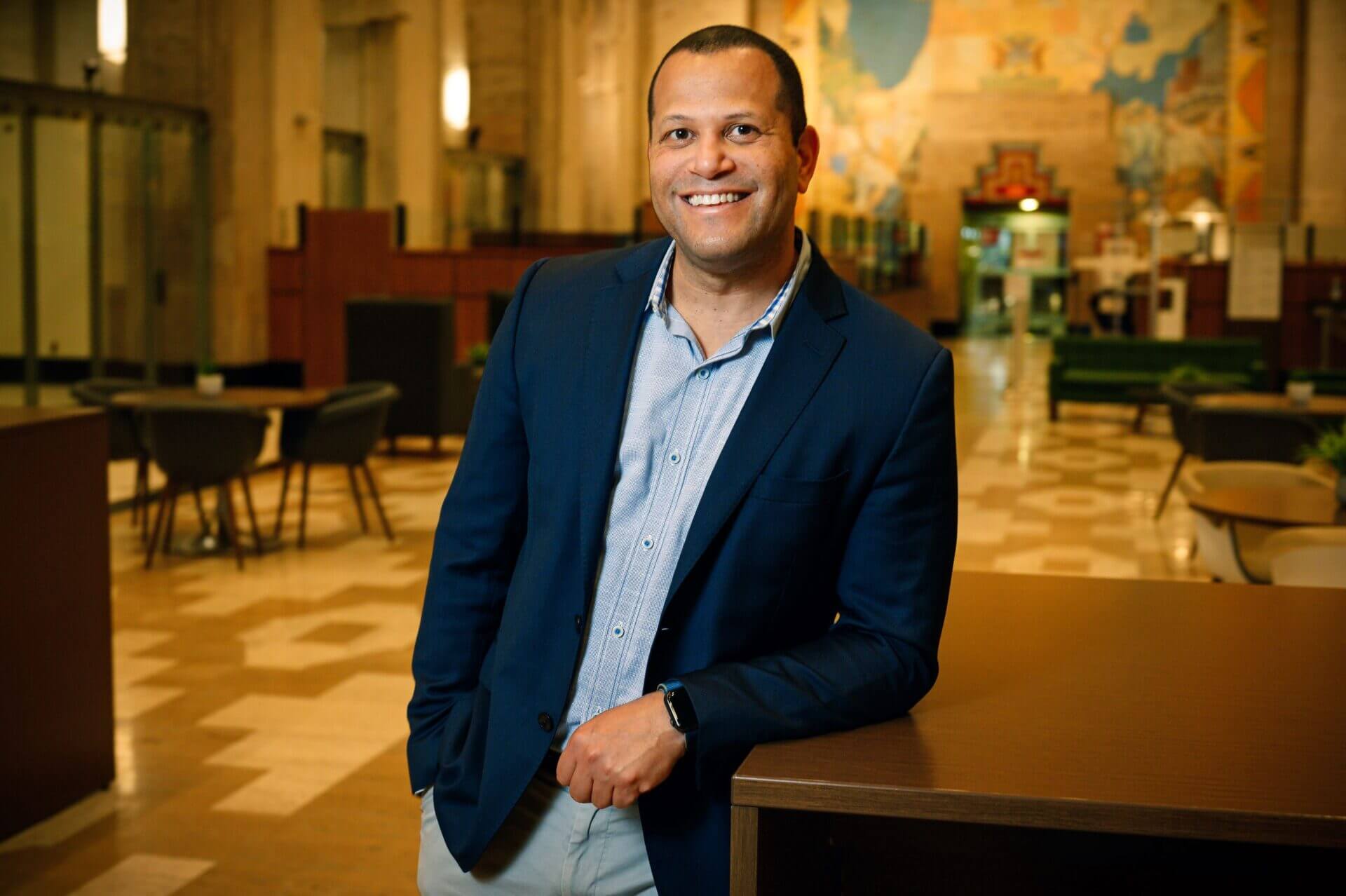 As part of the partnership between Invest Detroit, New Economy Initiative (NEI), and the Community Foundation for Southeast Michigan, Paul Jones serves as the Business Support Network Director. His role helps in the advancement of the partnership's mission to strengthen an inclusive small business support network of nonprofit business organizations (BSOs) in Detroit, Hamtramck, Highland Park, and other Wayne County communities.
The role has established an office inside Invest Detroit that leads and manages the stewardship and coordination of the BSO network — a group of local nonprofits and financial institutions dedicated to providing comprehensive and inclusive small business support. As Business Support Network Director, Paul is a convener who identifies needs or supports gaps in existing programs, mobilizes the network for quick execution, and engages with business owners to ensure the network of support is known and relevant to their needs. NEI and the Community Foundation continues as the grant maker, and Paul and Invest Detroit works with NEI leadership to ensure the BSOs and the small businesses they serve are equipped to meet their needs.
Most recently, Paul, a native Detroiter, served as the executive director of the Detroit site of the Goldman Sachs 10,000 Small Businesses Program. In this role, he focused on identifying, attracting, and organizing community resources to support the program's small business scholar and alumni base. Prior to Goldman Sachs, he founded TIVA Capital Advisors, a virtual CFO company that focuses on data analytics, financial literacy and value extraction. Jones was also the co-founder and CEO of IPX EG International, a telecom company headquartered in West Africa that under his leadership grew from a startup to $20M in annual revenue with over 100 employees.