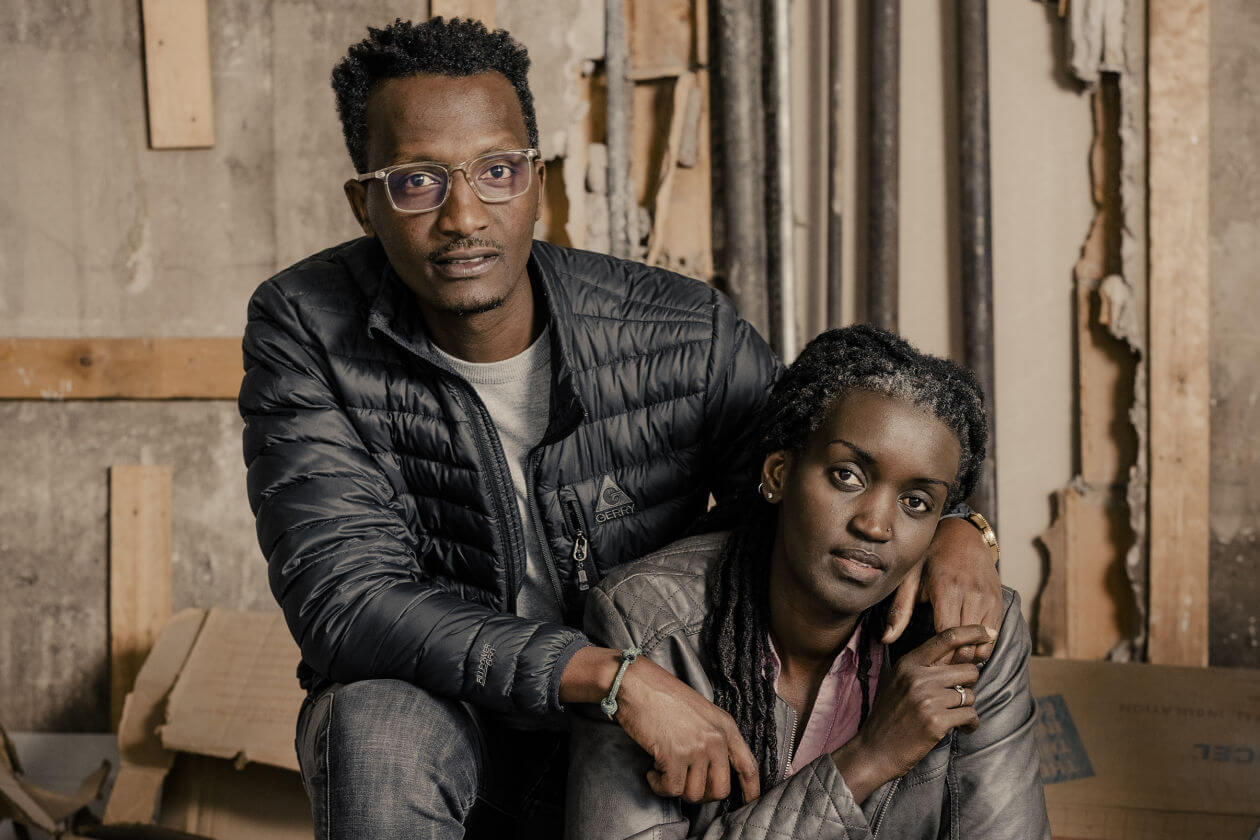 By Anna Clark, barrons.com
Hamissi Mamba is a slim, bright-eyed businessman from Burundi who came to Detroit three years ago and met his twin daughters for the first time. His pregnant wife had preceded him, sheltering at Freedom House, a nonprofit that supports refugees. Mamba watched cartoons with his 2-year-old daughters and thanks to them (and Google Translate), learned English in nine months.
He also worked at a factory job that didn't make much use of his education or marketing background. Driving back and forth to the far suburb was no fun. But then things changed for Mamba. Fast. And along the way, things are changing for Detroit, too.
Mamba, 38, and his wife, Nadia Nijimbere, are opening Baobab Fare, a much-anticipated East African restaurant in Detroit's New Center neighborhood. How they've done it is an illustration of the unique economy in Detroit, where the comeback has been largely driven by philanthropists.
In a major American city where the traditional rules of the marketplace have been dysfunctional for decades, foundations and nonprofits have teamed up to interrupt the downward spiral of structural disinvestment. Their efforts have changed the urban landscape, sometimes literally.
Freedom House hosted an entrepreneurship course whereby the couple connected with a web of foundation- driven initiatives aiming to revitalize the city. In 2017, three months after their application for asylum was approved, Mamba and Nijimbere won $50,000 from Hatch Detroit for their restaurant. A year later, they won another $50,000 from Motor City Match. Both are competitive programs that give money to promising Detroit businesses, helping them to open or expand in a city where loans have often been hard to come by. Baobab Fare also has a five-year lease at a high-traffic intersection, thanks to Midtown Detroit, a powerful community-development corporation that has transformed a large swath of the city.
"Someone like me, who looks like me, a black Muslim refugee immigrant, couldn't dream of opening a business in Detroit in such a short time" without programs like these, Mamba says. The couple didn't choose to come to Detroit. They had good jobs in Burundi and didn't expect to leave. But political violence against the Tutsi minority made it impossible for them and hundreds of thousands of others to stay. Now they are here, and rather than just getting by, "we have something," he says.
They are also part of "the largest philanthropically led economic-development initiative in the U.S.," according to a report by the New Economy Initiative. NEI is the uniting force. Its roots date back to 2006, when Michigan was in a "one-state recession" that foreshadowed the national crisis, says NEI communications director Matthew Lewis.
Board members of the Community Foundation for Southeast Michigan wanted to diversify the economy in a region that had become too reliant on the auto industry. They brought together 10 foundations with an interest in Detroit, and pooled $100 million for the nascent NEI to support organizations that create businesses.
This is an excerpt taken from barrons.com. Please click here to read the full article.