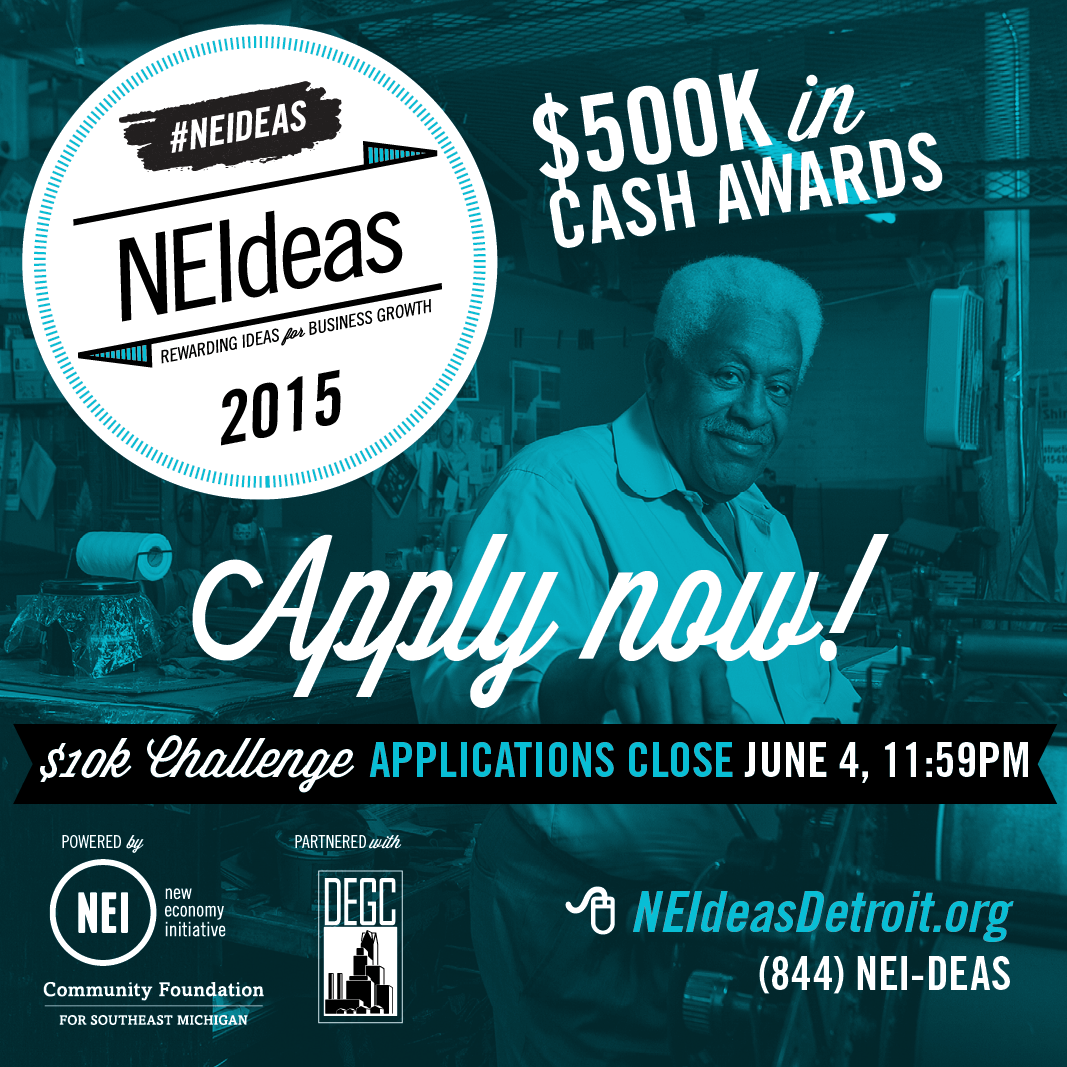 The clock is ticking.
Less than a week remains for small-business owners to apply for $10,000 grants from the Detroit-based New Economy Initiative.
On Thurs., June 4, the clock stops, and the judges will start reviewing applications to choose 30 entrepreneurs who will receive $10,000 grants to grow their businesses. Any firm based in Detroit, Hamtramck and Highland Park is eligible if it is at least 3 years old and has annual revenue of less than $750,000.
Read more at Crain's Detroit Business