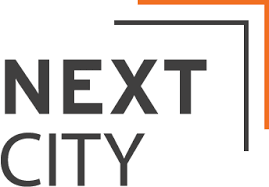 BY SERENA MARIA DANIELS | AUGUST 15, 2017
Therman Sisco never really thought of his catering services as a business. After all, that would make the cooking he does "work" — and being at a stove is so much more to the 53-year-old lifelong resident of Flint, Michigan.
Sisco likes to view his homestyle food as the centerpiece of family comfort. In his 28 years working in Flint public schools as a paraprofessional and football and track coach, he was known to prepare hearty Thanksgiving dinners with all the fixings for students who might have otherwise gone without. His famous mac 'n' cheese and cornbread stuffed with bacon are staples at graduations, anniversaries and sporting events.
His philosophy: "Food, family and friends forever. If you have those, you'll have a very happy life."
It's that sense of connectivity that sparked the organizers behind Flint's new Small Business Boot Camp. They aimed to help hobbyists like Sisco — who already have a connection with the community — through an eight-week program that takes participants from side hustles to income-producing businesses.
More than that, supporters of the course, which started with 14 students in March, hope the program will help the city's neighborhoods economically.
Laura Sigmon, president of Detroit-based Best Practices Consulting Services, works with a number of business incubators in the Motor City. She also works at Mott Community College in Flint, where she saw an opportunity to replicate the entrepreneurial ecosystem that's been developing in Detroit.
"I started asking questions about what does neighborhood development look like from an economic development standpoint," Sigmon says.
The two Michigan cities where Sigmon splits her time share many similarities, most notably the struggles of disinvestment and blight following the exodus of manufacturing jobs. After the 2008 economic downturn, groups like Build Detroit, Prosperous Detroit and TechTown (associated with Wayne State University) began to offer pathways to entrepreneurship for Detroiters. That's meant small business boot camps, co-working spaces and networking opportunities. Detroit's Motor City Match offers entrepreneurs small business support and help with finding real estate where they can set up shop. (The latest round of Motor City Match grants, totaling $500,000, was awarded Monday to 13 businesses.) The New Economy Initiative created the NEIdeas $10,000 Challenge to help Detroit small businesses grow.