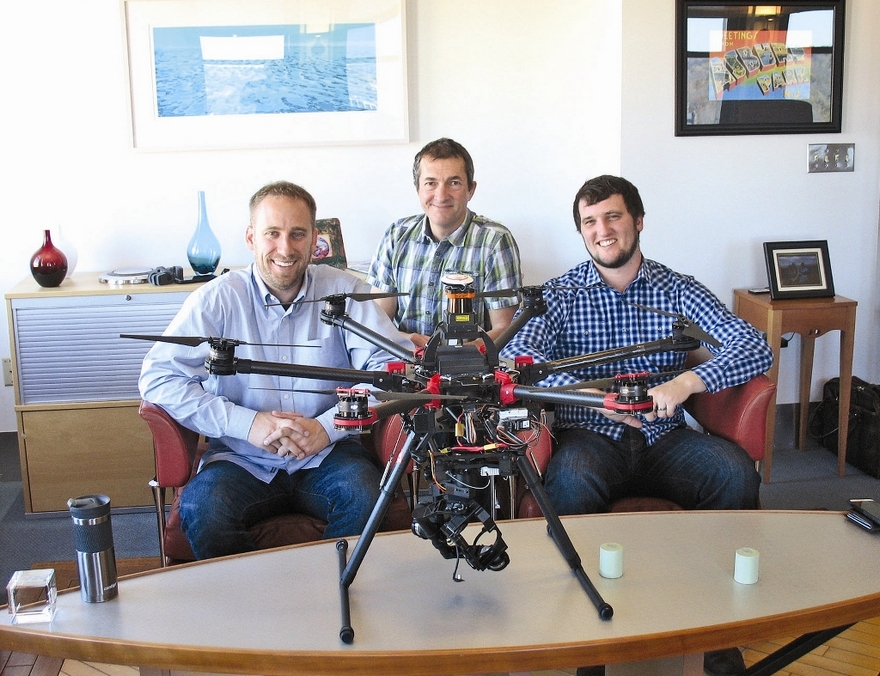 SkySpecs Inc., an Ann Arbor-based company that provides drones for the inspection of wind turbines, bridges and other infrastructure projects, has closed on an investment round of $3 million.
The company has received approval from the Federal Aviation Administration to fly its drones, has landed its first two customers and hopes to hit at least $1 million in revenue next year.
The investment round was led by Jim Adox, managing director of the Ann Arbor office of Madison, Wis.-based Venture Investors LLC, and joined by Ann Arbor-based Huron River Partners, Detroit-based Invest Michigan and some angel investors.
The investment, which will be used to ramp up business development and marketing — the company employs eight and will soon add another eight or so, according to President and CEO Danny Ellis — comes one year after SkySpecs won $500,000 as the grand prize winner of the fifth annual Accelerate Michigan Innovation event at Orchestra Hall in Detroit.
The sixth annual event was held last Thursday, with a seventh event in doubt. Accelerate Michigan was launched by the New Economy Initiative for Southeast Michigan, a foundation-led economic development effort.
David Egner, who was instrumental in creating Accelerate Michigan in 2010, recently announced he is stepping down as president of the NEI to become president and CEO of the Ralph C. Wilson Jr. Foundation.
Egner recently told Crain's that the steering committee at NEI has been discussing the possibility of raising a third fund to continue its economic development activities, but nothing has been decided.