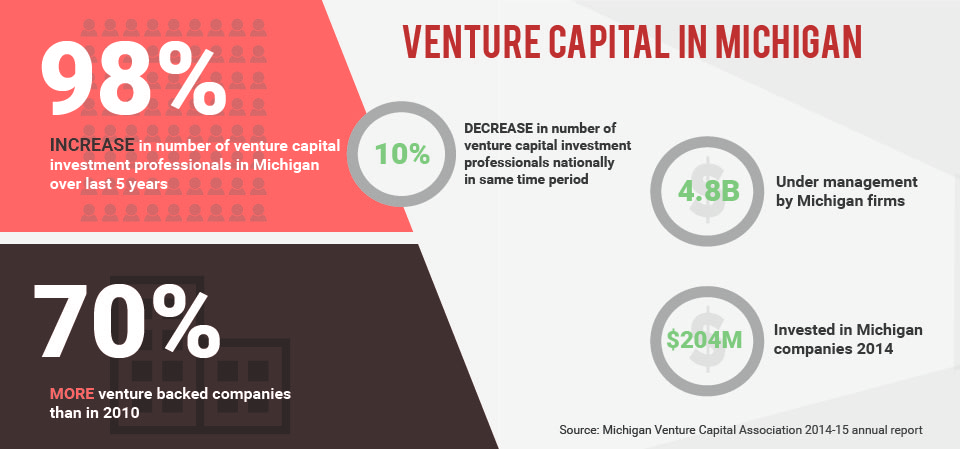 Once upon a time, venture capital in Michigan was small and inconsequential. Today it's powering the Great Lakes State's new economy, growing at a time when the industry has shrunk. Concentrate takes a long look on what that means for our local entrepreneurial ecosystem.
Local venture capital loaded for bear after decade of digging in
It wasn't so long ago that Chris Rizik's venture capital firm was one of only a handful of options for Michigan startups. In 1999, Rizik ran Avalon Investments (then Michigan's largest venture capital firm) with now-Gov. Rick Snyder. Local startups could pitch Avalon Investments or two other VCs."If none of us invested, that was it," Rizik says.
That seems like a distant memory now. Today, according to the Michigan Venture Capital Association's 2014-15 annual report, there are 37 venture capital firms operating in Michigan, including 26 that are headquartered here. They employ 130 investment professionals with $4.8 billion under management. Last year they invested $204 million in 51 startups based in Michigan.