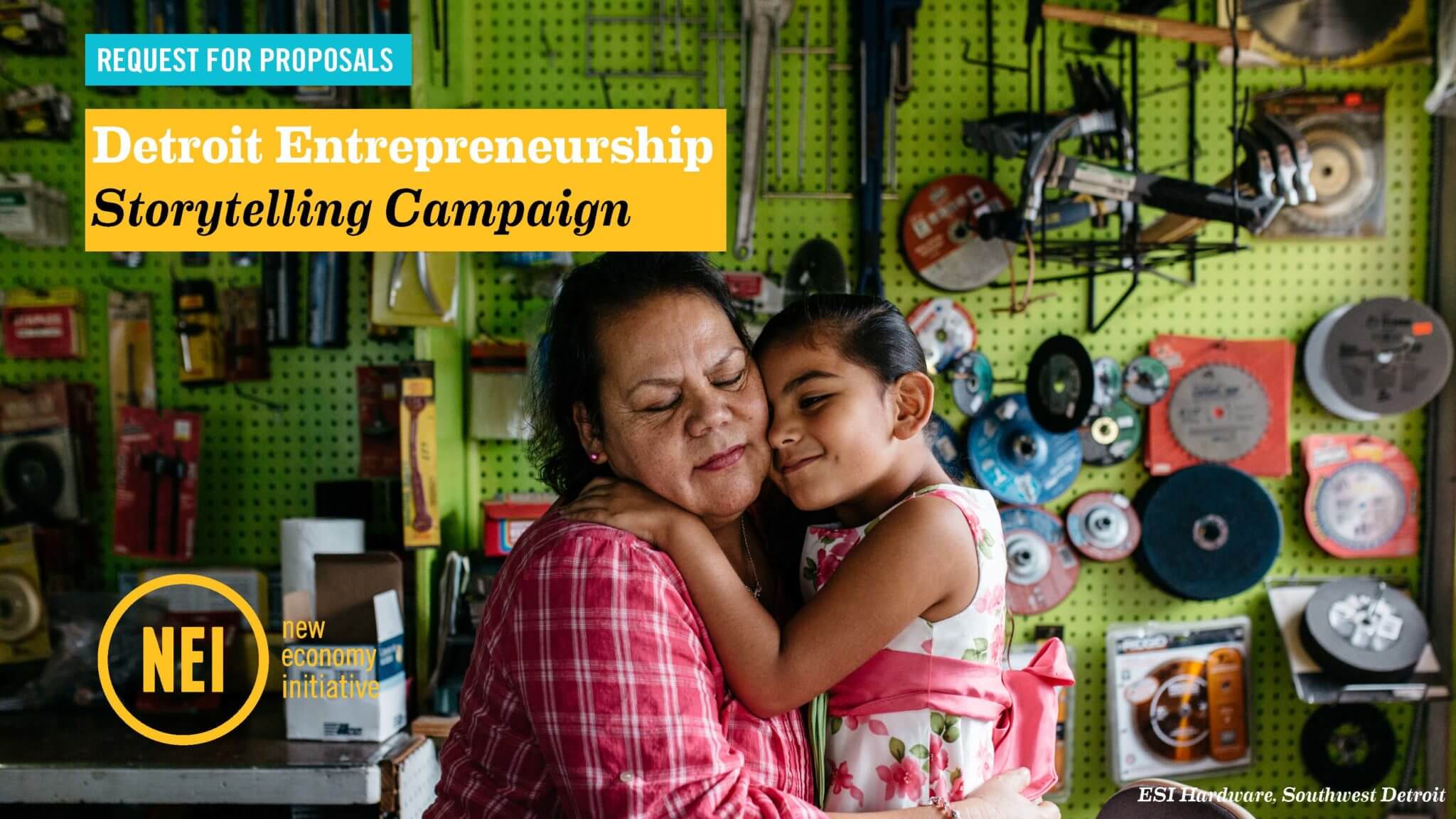 The New Economy Initiative is seeking proposals to develop and implement an 18-month campaign to inspire Detroiters to see their city as a place of opportunity by telling the stories of diverse, local entrepreneurs.
To download a deck that outlines the request for proposals, click here:NEI Storytelling RFP Deck.
If you have questions, please submit them in writing to neicommunications@cfsem.org (c/o Matthew Lewis) by Friday, October 19. Answers to questions will be posted below by Friday, November 2.
The deadline to submit a formal proposal is 11:59 p.m. on Friday, November 16.
For answers to questions submitted during the question period, click here.