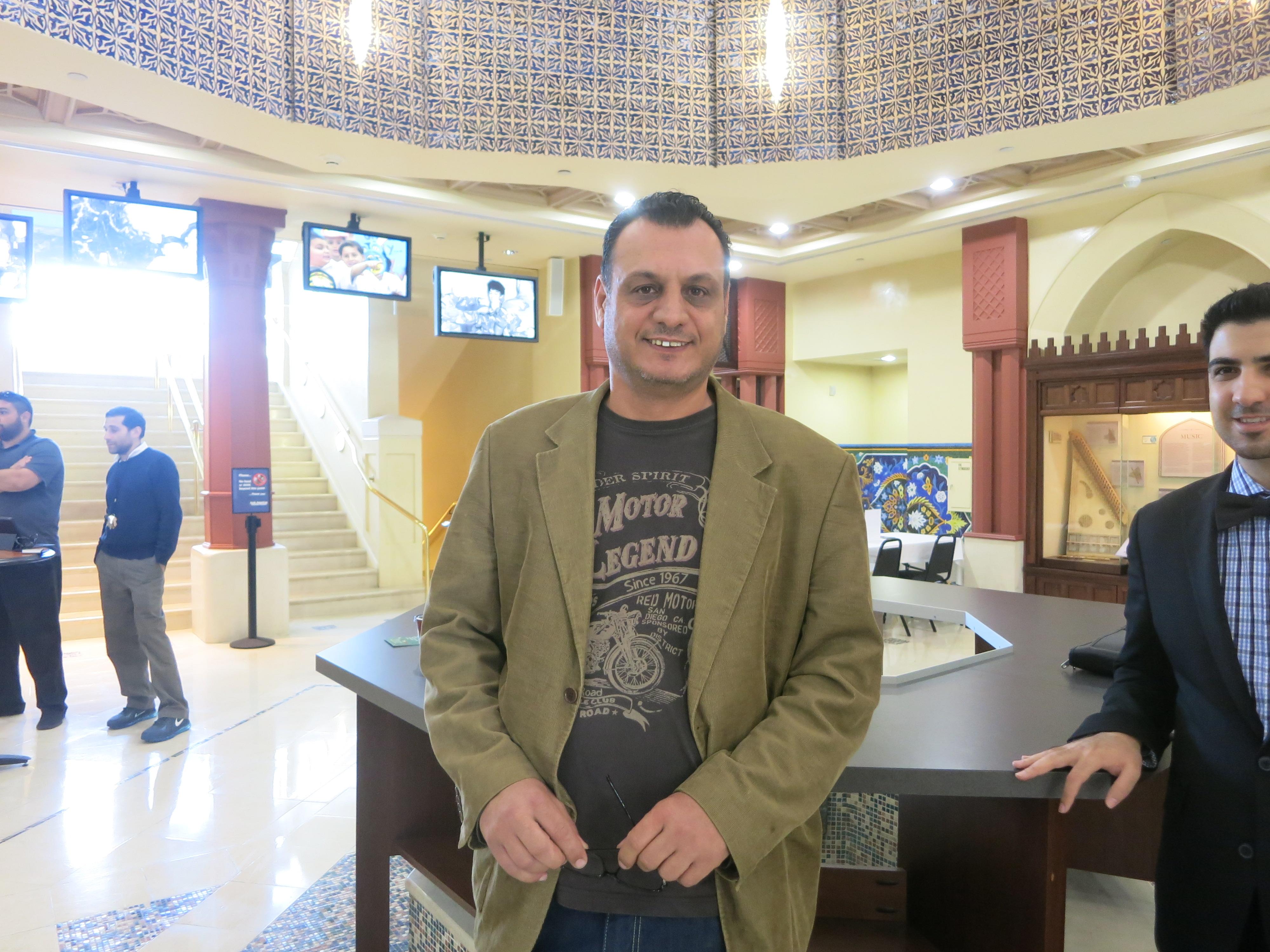 A challenge for immigrants and refugees coming to a new country is finding ways to be self-sustaining. 

Southeast Michigan, particularly the Dearborn area, has seen an influx of people leaving their homes overseas, whether to build better lives or escape unsafe situations.

The ACCESS Growth Center works with these communities, immigrants, refugees and those with cultural and language barriers, in offering resources for lasting economic success.

The programs are all entrepreneurial-based and offer technical assistance, access to capital and other tools, said Hassan Bazzi, Center manager.

Bazzi, who has worked for six years in economic development at ACCESS and became manager of the Center earlier this year, said the Center serves all disadvantaged entrepreneurs regardless of geographic location or demographic profile and has a goal to get these struggling yet aspiring individuals back on their feet.

"It can be an online business. It doesn't matter. It's just for anyone who has an idea to start their own business," he said.

Most immigrants who are able to launch a business in the first five years in the U.S. and do not have to rely on public assistance become self-sufficient, he said.

Some of the programs have expanded to accommodate for an increased population of Iraqi refugees and, more recently, Syrian asylees. However, the Center's mission goes back to when it started in 2012.

"The growth center really started because of immigrants in this area, refugees or not refugees," Bazzi said.

He said obstacles like not integrating into the culture or language barriers were preventing them from launching their own businesses.

"There really isn't any (entrepreneurship) resource for immigrants other than the Growth Center," he said.

The Center is based in Dearborn but can serve people from anywhere in the region. Refugees come not only from Arab countries but also from Africa and Afghanistan. The Center's program participants are often between 30 and 50 years old and arrive here with their families, Bazzi said.

There is a satellite office in Sterling Heights and the Center often takes its services via workshops on the road to places like Highland Park and Hamtramck and takes its training to Ann Arbor and Detroit.

Bazzi said Dearborn has become an attractive place for immigrants, particularly those from Arab countries. He said when they first arrive in the U.S., many end up in different cities to the west or south. Dearborn's stronger Middle Eastern community with its familiar language, culture and businesses brings them to the area.

"They are settling here," Bazzi said about the immigrants.

One man who entered the program first arrived in Colorado but eventually made his way to Dearborn. Imad Agh Morad is the owner of My Computer and Phone LLC on Warren Avenue in Detroit. He is a graduate of the Center's IGNITE Entrepreneur & Business Training program. The Center helped him purchase his store through a microloan program.

"He's been operating the store now since January," he said.

At the training program's graduation this month, Morad was the guest speaker.

The training is a seven-week long program with limited seating — funded by private foundations, federal dollars from the Office of Refugee Resettlement, local banks and southeast Michigan's New Economy Initiative — in which participants learn about business operations, how to align personal goals with business goals, marketing, financing, assessing risk and launching a business. There is weekly classroom training and an hour and a half each week with a business coach, all of whom are bilingual, to develop a business idea.

The program is also completely voluntary and costs $75.

"An entrepreneur has to be self-motivated," Bazzi said.

"People are there because they want to be there."

Once participants graduate the program, they can return to the Center to continue meeting with a coach as well as attend networking events that bring entrepreneurs and community leaders together to bounce ideas off of each other, he said. There are 172 entrepreneurs who have gone through the program since it started, he said.

Services for immigrants and refugees like employment training have been in place for decades, but the Center is a new initiative that brings immigrants and small businesses together, Bazzi said.

Prior to its foundation, immigrant entrepreneurs were "pretty much left to their own devices," he said.

Contact Press & Guide Staff Writer Aysha Jamali at ajamali@digitalfirstmedia.com.