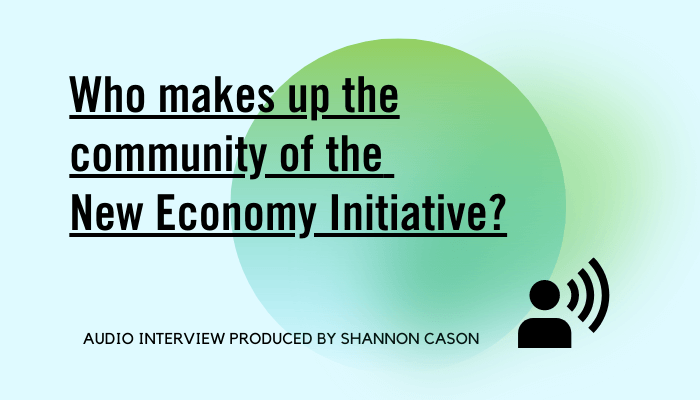 Since 2007, the community of the New Economy Initiative has been growing. But what does "community" mean to NEI Executive Director Pam Lewis and Associate Director Don Jones, as well as partners, grantees, service providers, and small business owners? Learn this and more about the beginnings of NEI, and why the project shifted its focus early on to supporting neighborhood small businesses.
This audio interview is produced by writer, storyteller, and podcast host Shannon Cason.
In order of appearance:
Don Jones, NEI
Pam Lewis, NEI
Surabhi Pandit, Community Foundation for Southeast Michigan
Janai Gilmore, Michigan Community Resources
James Feagin, Projects + People
Clement "FAME" Brown, Three Thirteen
Hamissi Mamba, Baobab Fare
Alice Brazelton-Pittman, Brazelton's Floral
Amy Rencher, TechTown Detroit
David Broner, SCORE SE Michigan
Kathy Aro, Accounting Aid Society
Chanell Scott Contreras, ProsperUs Detroit
Matt Lewis, Community Foundation for Southeast Michigan
Carol Davis, Ralph C. Wilson, Jr. Foundation
Hear more stories about the small business community in Detroit and Wayne County at InGoodCoDetroit.com. Published August 6, 2021.