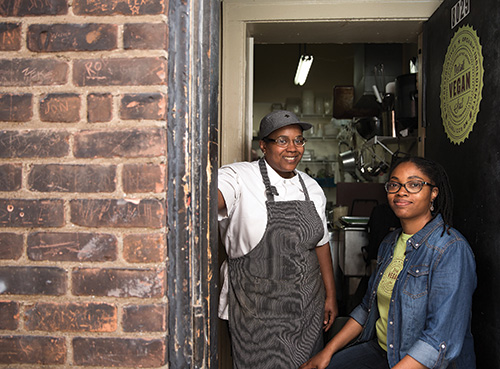 How This City Is Using Community Investing and Support of Social Entrepreneurship to Find New Success
By Oscar Perry Abello, B Magazine
November 23, 2016
EXCERPT:
…In July 2013, Detroit went through the largest municipal bankruptcy in U.S. history, forcing the city to adopt extreme budgetary reforms that continue to have an effect on the city today. But Detroit emerged from bankruptcy in December 2014, faster than many had anticipated.
Back in 2007, 10 foundations joined forces in the Detroit area to create an ecosystem for Detroit's entrepreneurs. They called it the New Economy Initiative (NEI).
"This area had been reliant on a few large employers," says Pamela Lewis, CEO at NEI. "The foundations bet on entrepreneurship. The best way they could use their grant dollars was to reintroduce the Southeast Michigan community to generating income through entrepreneurship."
NEI pools foundation funding to make grants to support organizations that provide technical assistance, networking and small-business loans for Detroit entrepreneurs. As of October 2016, NEI had awarded $96.2 million in 259 grants to organizations supporting entrepreneurs.
In its early days, NEI focused largely on high-tech. The push came from the top down — from foundations, various initiatives from the Michigan state government, and others who took the view that the tech sector represented the future of the economy. "But we learned that in a lot of cases, when you focus just on high-tech, you are leaving much of the community out. So we decided not to focus on just one sector," Lewis says.
NEI's shift to support a more accurate representation of Detroit entrepreneurs is embodied in the NEIdeas competition. Instead of startups, NEIdeas rewards "been-ups," business owners who have been in operation for at least three years and who have ideas on how to contribute to economic growth. Launched in 2014, the competition awards $10,000 each to 30 businesses that gross less than $750,000, and awards $100,000 to two larger businesses.
New Economy Initiatives CEO Pamela Lewis helps foundations make the deepest impact possible with Detroit entrepreneurs.
New Economy Initiatives CEO Pamela Lewis helps foundations make the deepest impact possible with Detroit entrepreneurs.
Photo by David Lewinski
NEI deployed an outreach effort for NEIdeas that included a street team knocking on doors and making connections. They placed 17,000 door hangers on small-business storefronts throughout the city. They also deputized 27 organizations, including churches, community-development corporations, nonprofits and libraries, to serve as ambassador locations where interested entrepreneurs could find more information and fill out the NEIdeas application.
Around 1,600 small businesses from every corner of Detroit have applied to NEIdeas so far. Applicants included barbers, manufacturers, mechanics, bakers and people from a dozen other business sectors. In 2015, 70 percent of NEIdeas winners were minority-owned businesses, 64 percent were women-owned businesses, and 53 percent were both women- and minority-owned businesses. Since 2014, 64 businesses have received a total of $1 million in cash prizes.
Perhaps more importantly, through the annual application process and in ongoing communications with applicants, NEI has been able to listen more closely and become more responsive to the needs of been-ups. It's made a difference, directing NEI resources to organizations and programs that are more closely connected to Detroiters who stayed put through the city's economic troubles…
READ MORE: B Magazine