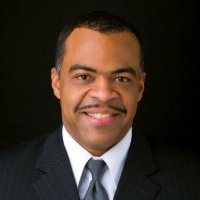 Crain's Detroit Business
---
When Twitter Inc. announced its IPO two weeks ago, the filing revealed that the company has no women or people of color on its board. When the National Venture Capital Association completed its most recent census, it found that 87 percent of respondents were white and 80 percent were male.
And exactly nobody is shocked.
Detroit even has its own mocking Twitter meme: #YoungWhiteEntrepreneurGuy.
"This is something deeply personal to me," said Leslie Lynn Smith, executive director ofTechTown Detroit. "The composition of our boards and our teams don't look like the places we sit or serve. There is this easy layup response that what the market provides is what the market provides and there just aren't a lot of tech entrepreneurs of color or who are female. That's not true. You have to attract them."
Darrin Redus has a few ideas.