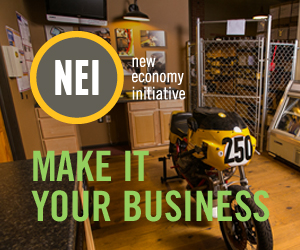 Think it's tough running a small business in Detroit? Help is on the way.
A new program being announced today will award cash grants totaling $500,000 to more than 30 existing businesses in Detroit, Hamtramck and Highland Park. Thirty grants of $10,000 each will be awarded and two grand prizes of $100,000 each will be given.
Called NEIdeas: Rewarding Ideas for Business Growth, the project is a joint venture by the New Economy Initiative, a consortium of local and national foundations dedicated to renewing Detroit's economy, and the Detroit Economic Growth Corp.
To be eligible for the awards, for-profit businesses must be at least three years old and be in good standing with the Internal Revenue Service. Businesses offering any kind of product or service may apply.
Applications and full rules can be found at the website www.NEIdeasdetroit.org.
Read the rest here