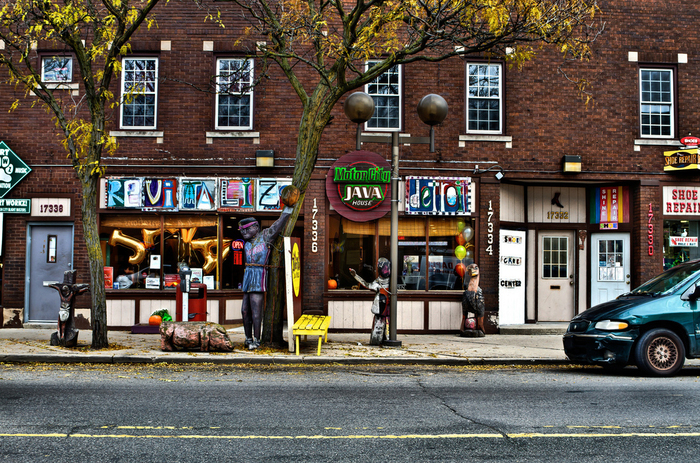 What would you do, as proprietor of a very small business, if somebody dropped $10,000 on you that you wouldn't have to pay back?
Alicia George, co-owner of Motor City Java & Tea House with two partners, didn't hesitate Wednesday when I asked her the question.
"We would buy more equipment, blenders and coolers, maybe hire a part-time person to help expand our off-site catering," she said, envisioning her 4-year-old shop as a catalyst to help jump-start other businesses in her Old Redford neighborhood.
Motor City Java hosted about 200 people Wednesday for the kickoff of a $500,000 contest to award grants to 32 existing small businesses in Detroit, Hamtramck or Highland Park.
Called NEIdeas: Rewarding Ideas for Business Growth, the project will begin taking applications in May for 30 grants of $10,000 each for firms with revenues of up to $1 million a year, and two grants of $100,000 for larger firms with sales between $1 million and $5 million.
The program is a joint venture of the New Economy Initiative, an effort by 10 local and national foundations to renew the southeast Michigan economy, and the Detroit Economic Growth Corp.
Detroit Mayor Mike Duggan was on hand to help launch the program, and quickly wove the NEIdeas into his growing narrative of a city on the move.
Duggan ticked off several positive jolts of recent economic news, from two new apartment projects downtown to a $500-million General Motors investment at the Detroit-Hamtramck plant, to Talmer Bank's $1-million commitment of loans for housing renovations in the Marygrove neighborhood.
Read the rest on Freep