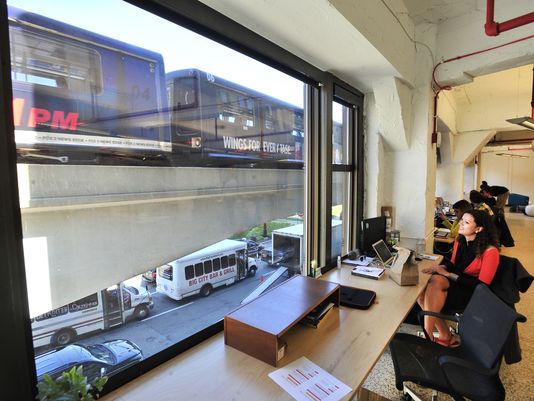 Jake L'Ecuyer admits he can't work from home or a coffee shop — too distracting and other times too sterile for the 25-year-old recruiter at Venture for America.
That's why L'Ecuyer set up shop on the second floor of Grand Circus Detroit, one of several co-working spaces popping up across downtown Detroit and Midtown where fellow entrepreneurs rent office space by the day or month.
Here the building provides tables, chairs, wifi and meeting rooms in a wide open space overlooking Grand Circus Park — and something else L'Ecuyer craves: the energy that comes from collaborating with other entrepreneurs.