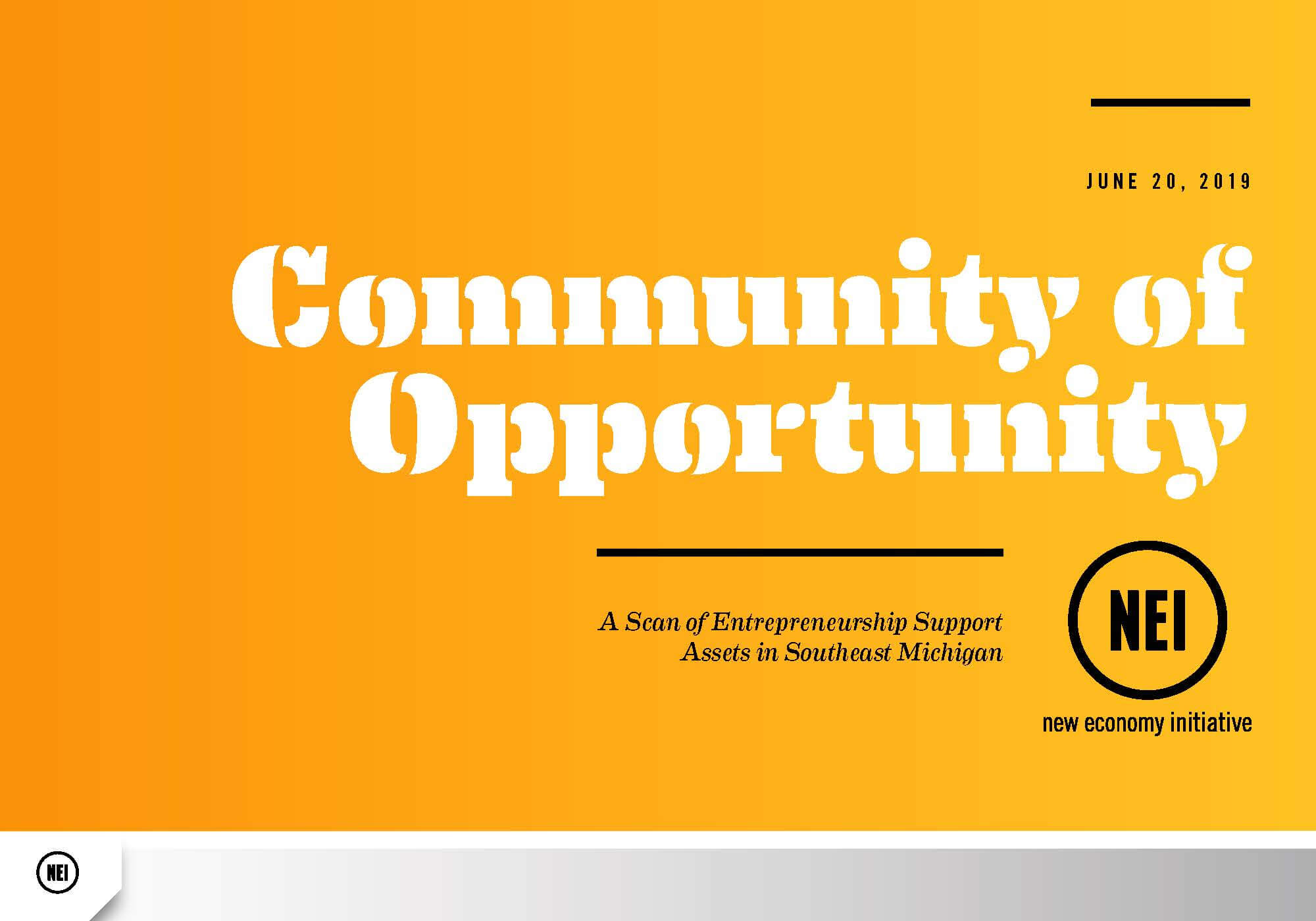 A Community of Opportunity
A report on southeast Michigan's entrepreneurship support network.
The report identifies more than 225 resources available to southeast Michigan residents looking to start or grow businesses and provides new insights about how those resources function as a regional network.
To read the report, click the button below.
ARE YOU INTERESTED IN ENTREPRENEURSHIP IN SOUTHEAST MI?