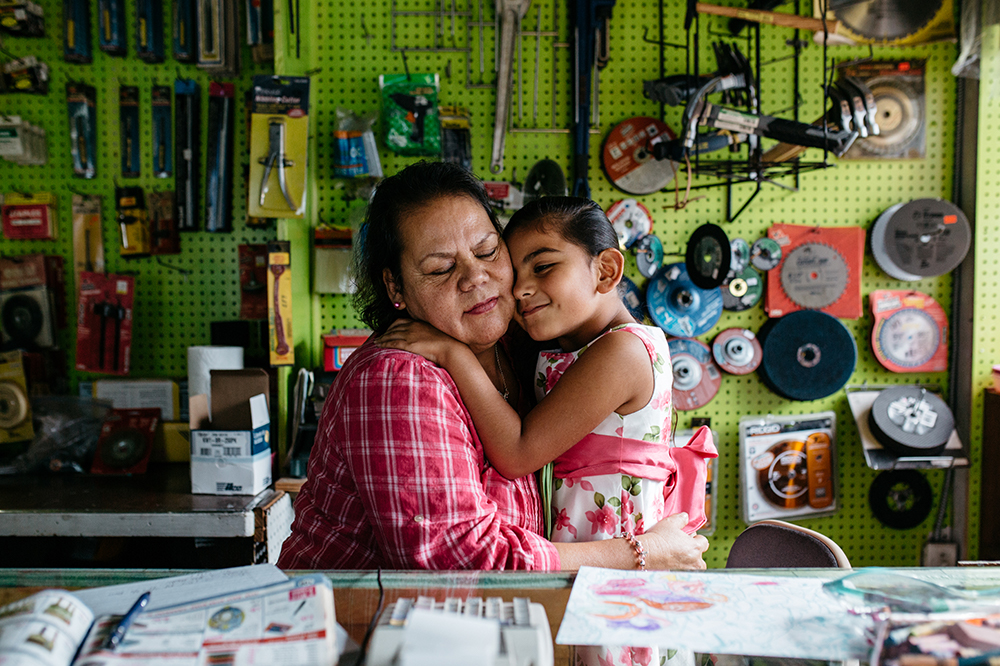 By Ron Fournier
29 October 2017
Irma Fuentes greets me from behind the counter at ESI Hardware, a 2,800-foot ocean-blue storefront in southwest Detroit. "My English isn't very good," the businesswoman says. "I'll show you around."
With wooden floorboards creaking beneath our feet, Fuentes takes me on a short walk, through ESI's departments, each with a small number of neatly stocked shelves. Electrical. Hardware. Gardens. Plumbing. Paint. "Nails are our big sellers," she says while slipping between plastic sheeting to show me a storage room in the back.
"This is where the lumber will go," Fuentes smiles, pointing at a large bank of near-empty shelves. "This is going to be big for my business and for my neighborhood."
ESI Hardware is one of 22 Detroit companies awarded $10,000 and $100,000 grants to support their growth ideas via the New Economy Initiative's "NEIdeas" program. It aims to help Detroit's existing neighborhood businesses — which NEI calls "been-ups" — to complement the easier money available to startups.
Fuentes won a $10,000 grant to purchase drywall, lumber and concrete so local contractors and builders could buy materials locally rather than driving to big-box stores in the suburbs. I was one of the NEIdeas judges on the $10,000 panel.
Her pitch was simple: Front me the money for the inventory and I can save Detroit contractors time and money, and use the profits to buy more inventory, which will save local contractors more time and money.
Servando Alarcon is one of those contractors. He lives in Lincoln Park and makes his living in Fuentes' neighborhood as a handyman — his jobs ranging from basic repairs to bathroom remodels. "This is great news that she's going to have the material on hand," he said. "Now I won't have to drive back and forth to Dearborn to go to the Home Depot."
There's another thing he gets from Fuentes that Home Depot can't provide: A personal touch. "She lets us guys buy on credit," he told me in a telephone interview. "Home Depot won't do that."…
CONTINUE READING: Crain's Detroit Business