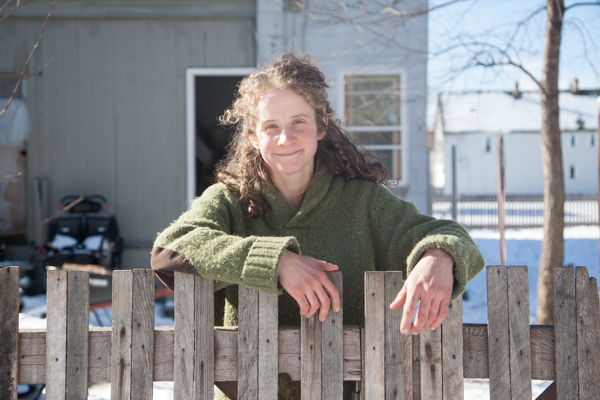 While sitting in a restaurant, ever ask yourself, "Where did all of this food actually come from?"
It's a seemingly simple question with an often complex answer. (The complexity of the contemporary food chain is explored in great detail in Michael Pollan's modern classic, "The Omnivore's Dilemna.") In Detroit, however, thanks to local restaurants' commitment to local sourcing and a growing movement of local farmers, it's getting significantly easier to trace the origin of your meal.
According to Jason Yates and Deveri Gifford, a husband-and-wife team that owns the Brooklyn Street Local in Corktown, between 90 and 100 percent of the food you can order at their restaurant during the spring will be grown in the city of Detroit or the Detroit region. On a chalkboard near the rear of the diner, they proudly display their seasonal dishes and the farms from which they buy produce.
Yates and Gifford prefer doing business locally for a number of reasons, including the freshness and taste of local produce and the reduced environmental impact of local sourcing. And they can be confident in the produce's quality because they deal with the farmers directly. "It's important to speak to suppliers face-to-face," says Yates. "We want to build a network of local, like-minded people that our share values."
"For us, local means buying from a smaller farm," adds Gifford. "If there's a factory chicken farm up the street, we won't source from there. The practices need to be good."