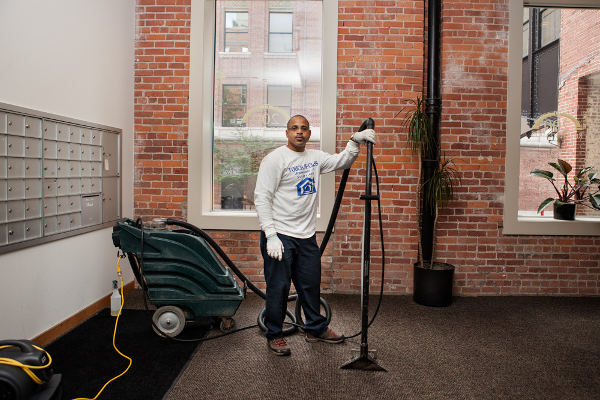 David Moss's path to entrepreneurship is a fairly familiar one. He started in business as a kid with a paper route. As a grown-up, he went to work in corporate America as a quality analyst, but he grew tired of that and decided to go back into business for himself, starting Touch of Class Restoration.
"When you start with that mentality, it just keeps growing on you," Moss says.
Started 14 years ago as a cleaning business, Touch of Class Restoration has evolved into a remediation company specializing in cleaning up water and fire damage. Moss made the transition after learning there were higher profit margins in that niche.
The company suffered a major setback a 18 months ago when a burglary left Moss with a lot of work and no equipment. Since then, the company's fortunes have changed for the better. Moss applied for a $10,000 NEIdeas grant, which Touch of Class Restoration won last fall.
"I bought a lot of new equipment," Moss says. "I wasn't going to let criminals run me out of Detroit."
Source: David Moss, president of Touch of Class Restoration
Writer: Jon Zemke
Read more about Metro Detroit's growing entrepreneurial ecosystem atSEMichiganStartup.com.