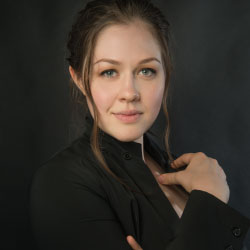 It's hard to imagine a life without a home, one lived without the comforts of a modern existence. If you live in Detroit or spend any time in the city its no secret that there a great deal of people who are struggling and many without a roof over their head.
There are more than 20,000 homeless people in the Detroit, and close to 35,000 in the metro area. Some estimates put the number of people without homes in the state of Michigan at 90,000. Nationwide there is believed to be over 3 million people without a place to call home.  This is where a local lady, Veronika Scott, comes in.
At 24, Scott is the founder and CEO of The Empowerment Plan.  A local company with a simple, yet profound idea.. to teach homeless women to re-enter the workforce and be a force for change along the way.
Let's go back a few years. Scott started out as product design student at the College for Creative Studies in Detroit. As part of a project she designed a coat that can be turned into a sleeping bag, a product that would help keep homeless people warm during the almost 7 months where Detroit is really cold at night.
Keep on reading here