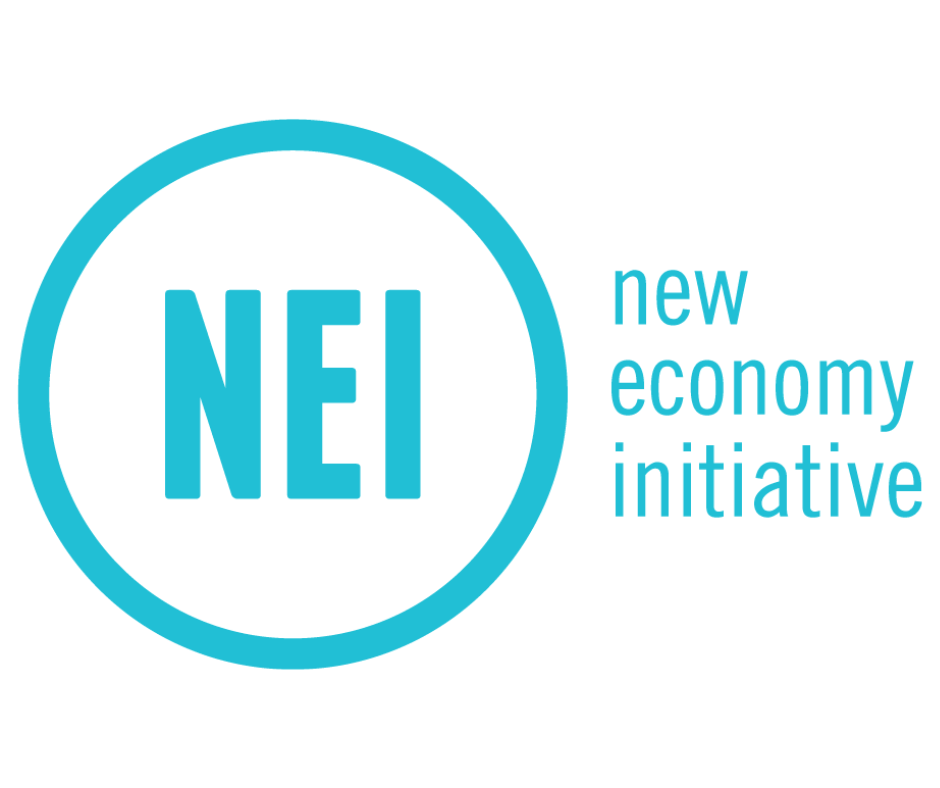 Three First-Time Grantees Among Those Receiving More Than $3 Million
Today, the New Economy Initiative (NEI) announced more than $3.4 million in new grants to drive inclusive small business growth in southeast Michigan and further expand its reach in Wayne County to underserved entrepreneurs who want to launch or scale their business.
"NEI is helping businesses grow by creating a more sustainable, inclusive, and effective network of support that reaches more small business owners in Wayne County than ever," said Wafa Dinaro, executive director of NEI. "Our grantees are embedded in their local communities and best positioned to address the most common small business challenges, such as lack of access to capital and technical support."
The $3.4 million in grants to 25 business support organizations ultimately provides resources to the small businesses they serve. The grants, ranging from $50,000 to $200,000, are part of NEI's Inclusive Small Business Support Network Fund to drive small business growth in Wayne County communities.
This grant cycle includes three new grantees, which will help underserved, and underrepresented entrepreneurs launch, grow, and scale their small businesses.
BasBlue: Midtown Detroit nonprofit supporting and mentoring women and non-binary entrepreneurs.
Live6 Alliance: Neighborhood-based community planning and development organization that connects entrepreneurs in Northwest Detroit to small business support services.
Zaman International: Inkster-based nonprofit that provides training, technical assistance, mentorship, and coaching to aspiring female entrepreneurs.
"NEI supports trusted organizations that serve as the front door for entrepreneurs within their communities," said Dinaro. "Our goal isn't to offer a Band-Aid to struggling small business owners – it's to provide a foothold toward growth and economic mobility that help them thrive within their local business districts and neighborhoods."
The grants are designed to increase access to capital, practical assistance, information, and connections to business resources. Other grantees include:
ACCESS
Accounting Aid Society
Arab American Women's Business Council
Build Institute
Central Detroit Christian Community Development Corp.
Design Core Detroit
Detroit Community Wealth Fund
Detroit Development Fund
Detroit Hispanic Development Corp.
Eastern Market
Global Detroit
Grandmont Rosedale Development Corp
Jefferson East, Inc.
LTU/Centrepolis Accelerator
Michigan Women Forward
Midtown Detroit Inc.
Osborn Neighborhood Association
ProsperUs Detroit Micro Lending
SCORE Foundation
Southwest Detroit Business Association
TechTown Detroit
U of M/Detroit Neighborhood Entrepreneurs Project
With the latest announcement, NEI has now awarded nearly $12 million from the Inclusive Small Business Support Network Fund. The fund was launched in 2021 with $19.5 million of support from funders, including the Community Foundation for Southeast Michigan, Ford Foundation, Hudson-Webber Foundation, JPMorgan Chase, The Kresge Foundation, Ralph C. Wilson, Jr. Foundation, William Davidson Foundation, and W.K. Kellogg Foundation.
About the New Economy Initiative
The New Economy Initiative is a philanthropic collaboration and initiative of the Community Foundation for Southeast Michigan that is working to build a regional network of support for entrepreneurs and small businesses. Its mission is to grow an inclusive culture of entrepreneurship in southeast Michigan that benefits all residents and strengthens the regional economy. Learn more at https://neweconomyinitiative.org/.
About the Community Foundation for Southeast Michigan
The Community Foundation for Southeast Michigan is a full-service philanthropic organization leading the way to positive change in our region. As a permanent community endowment built by gifts from thousands of individuals and organizations, the Foundation supports a wide variety of activities benefiting education, arts and culture, health, human services, community development, and civic affairs. Since its inception, the Foundation has distributed more than $1.3 billion through more than 80,000 grants to nonprofit organizations throughout Wayne, Oakland, Macomb, Monroe, Washtenaw, St. Clair, and Livingston counties. For more information, visit www.cfsem.org