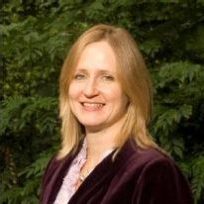 Lisa Davis's work focuses on the foundation's investments in quality housing, and on planning and land use innovations in metropolitan regions across the country. Her grant making supports integrated regional strategies and capital tools for building more equitable, sustainable regions.
Lisa joined the Ford Foundation in 2009. Earlier, she worked for more than a decade in both nonprofit and private sector organizations to improve housing and economic conditions in low-income communities. She was vice president and project executive at the New Boston Fund, a private real estate investment management firm. There, Lisa built an innovative partnership among for-profits, nonprofits, financiers, public agencies and community groups to secure entitlements for various units of housing, developments and land purchases.
Before joining the New Boston Fund, Lisa was director of development for the Codman Square Neighborhood Development Corporation and director of housing and development for the Asian Community Development Corporation, two large, nonprofit community development corporations in Boston. In both positions, Lisa oversaw real estate, lending and community development departments and organized coalitions of neighborhood residents to change public policy to become more responsive to community needs.
Lisa holds master's degrees in real estate development and city planning from the Massachusetts Institute of Technology. While at M.I.T., Lisa was selected as a Harry S. Truman Scholar and Graduate Writing Fellow. Her bachelor's degree is from the University of Texas, Austin.