Mr. Michael Finney
President and CEO
Back to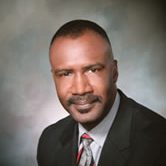 Michigan A. Finney is President and CEO of Community Ventures Resources, Inc..
Previously, Mike served as President and CEO of the Michigan Economic Development Corporation (MEDC), a public-private partnership serving as the state's lead agency for business and job growth, talent enhancement, tourism marketing, arts and cultural grants, and overall economic growth.
Under Mike's leadership, the MEDC developed Pure Michigan Business Connect (PMBC), one of the most innovative economic development programs in the country. PMBC provides comprehensive business development, capital access, talent enhancement and marketing assistance to Michigan-based companies. PMBC is quickly becoming a national model for economic development.
Prior to taking the helm at MEDC, Mike served as President and CEO of Ann Arbor SPARK (SPARK), a public-private partnership whose mission is to advance innovation-based economic development in the greater Ann Arbor, Michigan region.
He also served as President and CEO of Greater Rochester Enterprise, Rochester, New York; Vice President, Emerging Business Sectors, MEDC; Senior Vice President and General Manager, Thomson Saginaw; and, Assistant City Manager, Saginaw, Michigan.
Mike currently serves on the board of directors for the State Science and Technology Institute, the Michigan Strategic Fund, the Michigan Economic Growth Authority, Governor Snyder's Talent Investment Board, and the Washtenaw Community College Foundation. He also serves on The University of Michigan Life Sciences Institute, Office of Technology Transfer and Center for Entrepreneurship, National Advisory Councils.
Mike has received numerous awards and recognition including the 2008 Saginaw Valley State University Outstanding Alumnus for the College of Business and Management; named by Crain's Detroit Business as one of the 2007 Newsmakers of the Year; and the 2005 Minett Distinguished Professor at Rochester Institute of Technology.
Mike holds a Master of Arts in Human Resources from Central Michigan University and Bachelor of Business Administration from Saginaw Valley State University.
Community Ventures Resources, Inc.