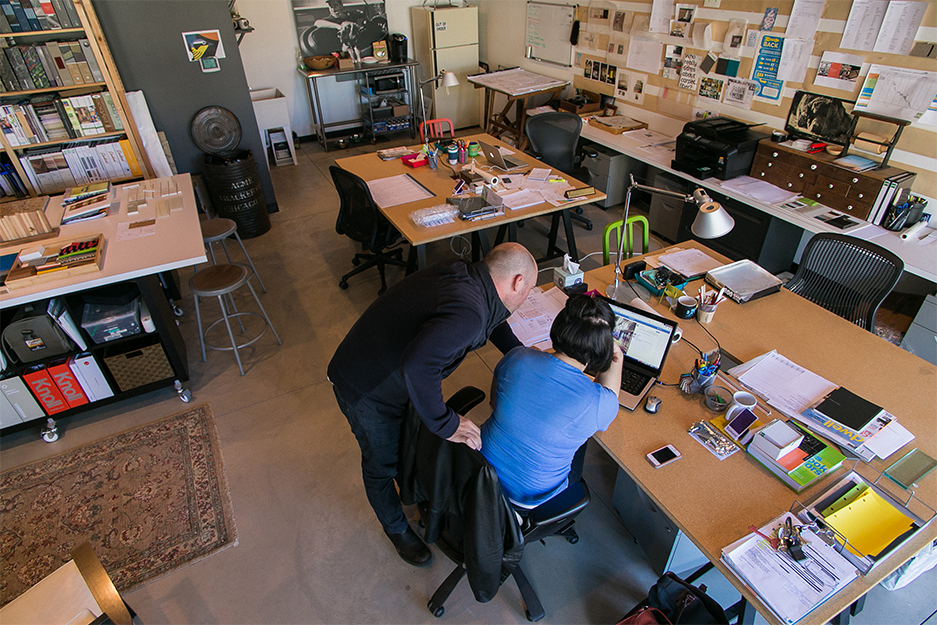 Rodney Turk, 49, is a native Detroiter, proud graduate of Mackenzie High School, and now proprietor of Dynamo Corn Beef Deli, a 35-year-old family-owned business on Plymouth Road, between M-39 and Greenfield on the city's west side.
If he could win a $10,000 grant, Turk would replace or upgrade some of the old equipment in his shop — and maybe do more marketing to attract customers from other ZIP codes to sample some of the delicious corned beef he's so proud of.
Christa Sarafa, 41, received a law degree in Chicago, but came home a few years ago when her father became ill, to help run family-owned Public Lumber on Detroit's east side. Her father died, but Sarafa stayed.
Now Sarafa, whose family has owned the 87-year-old lumberyard since the 1970s, wants to expand it, especially the manufacturing of wood moldings, doors and other millwork, and plans to compete for a grant of $100,000 available through the new NEIdeas challenge-grant program.
NEIdeas will award a total of $500,000 in 32 grants. The competition, open to existing small businesses in Detroit, Hamtramck and Highland Park, begins taking applications today.
It's a program tailor made to aid business owners who have valiantly been striving for years — in a troubled economy and often in declining neighborhoods — to build something bigger and better.
NEIdeas is a project of the New Economy Initiative for Southeast Michigan that intends to (a) celebrate existing businesses; and (b) to help them expand by providing both cash and connections with potential mentors, customers and possible partners.
Read the rest on Freep