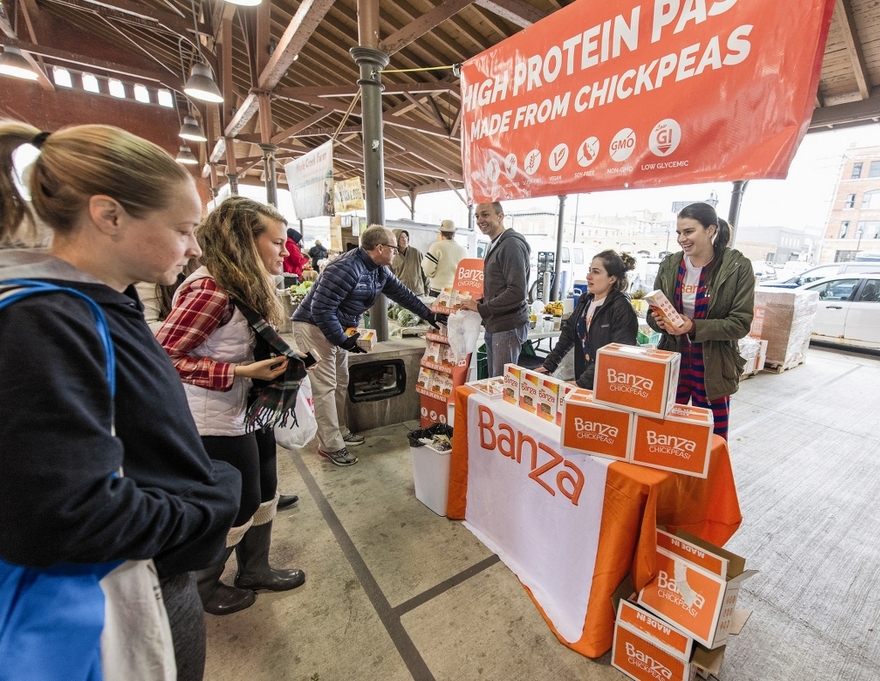 After winning the $500,000 grand prize at the Accelerate Michigan Innovation event earlier this month, Banza LLC, the Detroit-based maker of gluten-free pasta made from chickpeas, added $100,000 from The Innovation Fund.
The Innovation Fund is a $2.7 million initiative established by J.P. Morgan Chase & Co. andMacomb Community College's Strategic Fund to help grow economic development among promising Detroit-area entrepreneurs and next-stage companies.
These five winners were chosen from a pool of 27 applicants and will split the $300,000:
Banza ($100,000): The company founded in Detroit last year produces pasta from chickpeas that provides 25 grams of protein and 13 grams of fiber per serving with half of the net carbohydrates found in regular pasta.
Lighthouse Molding ($100,000): The Sterling Heights-based company has developed a low-pressure overmolding technology that encapsulates electronic assemblies using an organic polyamide resin and protects the assemblies from water, humidity, shock, vibration, thermal variation, dust and dirt.
PHASIQ ($50,000): The Ann Arbor company has designed a method of diagnostic testing for a variety of proteins in a single patient sample, which has advantages over the current process of testing for proteins one at a time. PHASIQ's technology is applicable to research and diagnostic tests related to cancer and other diseases affecting the immune and cardiovascular systems.
Pro:Up ($25,000): The Detroit-based online marketplace matches students to extracurricular opportunities related to their educational and career objectives, providing a one-stop platform to relevant classes, summer programs and internships.
Sterilogy ($25,000): The Bloomfield Hills business has developed a hand sanitizer system to be worn by health care workers with an electronic compliance system that not only records compliance with hygiene protocols, but also prompts compliance if the worker does not follow the protocols.