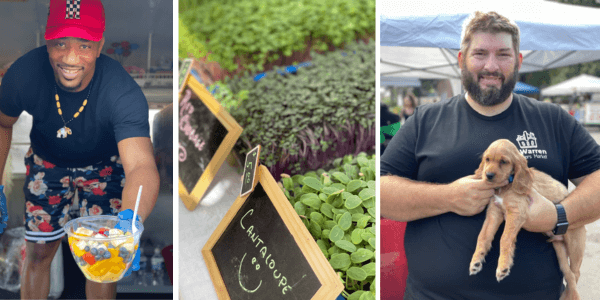 E. Warren's Revitalization Starts with Local Authentic Businesses
While it's debatable that no one "out pizzas the Hut," there's no question that no one hustles harder than Detroit.
That's evident in the work of E. Warren Development Corp, an NEI grantee founded in 2019 that is working to ensure local businesses and entrepreneurs play a central role in the revitalization of a once-bustling commercial corridor that's on an upward trajectory.
Part business incubator, part developer, chamber of commerce and conduit to the community, E. Warren Development Corp provides an array of wraparound services and technical assistance to help small businesses mature and expand, all the while promoting the corridor and working with interested Detroit-based developers. 
NEI's grant funding, along with other partner support, is helping East Warren transform a defunct Pizza Hut into a small business incubator with two licensed commercial kitchens to support local food entrepreneurs as they grow from cottage food operations to larger growth businesses that establish brick-and-mortar operations.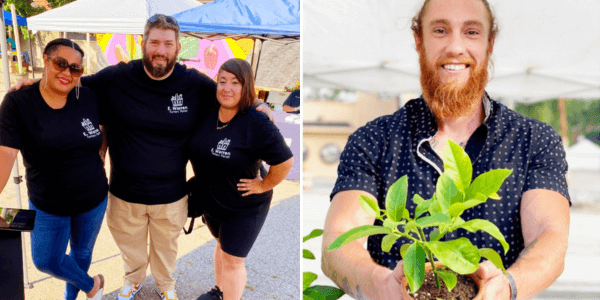 "We're making a densified model of pop-up retail so that if you're coming to shop here, you know that you're supporting grassroots local businesses on the ground," says E. Warren Development Corp's Executive Director Joe Rashid.
Having hosted East Warren's farmers market with pop-up tents, the Pizza Hut parking lot will soon feature 15 permanent sheds, each offering 300 square feet of space for local entrepreneurs to test the market and sell their products. Over the past three years, the farmers market has helped keep about $120,000 of revenue in the local community while serving about 200 micro businesses.
"Having a partner like NEI is really critical to our success and to be able to grow the way that we can offer our services," says Rashid. "Being a young organization being able to add capacity, to offer that case management and level of support that many of these businesses need is absolutely critical."
Repurposing the Pizza Hut will deliver the dual benefits of revitalizing a defunct building in the corridor while offering a space for other small businesses to mature–an effort that reflects the unique entrepreneur ecosystem that's been built in Detroit with support from organizations such as NEI. In addition to NEI grant, the project has secured support from the Enterprise Community Fund and Gilbert Family Foundation while it works with other organizations such as TechTown and Detroit Means Business to ensure local entrepreneurs fill the space.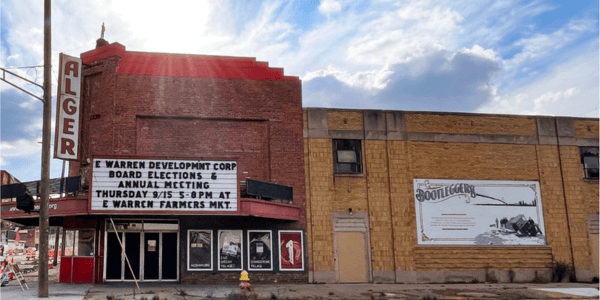 'One of the Strongest' Business Support Ecosystems
"We have one of the strongest, if not the strongest small business support ecosystem in the entire country here in Detroit. That makes it possible for an organization like E. Warren Development Corp to offer differentiated support to our local businesses to make sure they succeed," says Rashid.
Rashid estimates there's about $60 million in development underway for the eight-block stretch along East Warren between Bedford and Guildford streets
that make up the East Warren retail corridor, including a major street scape project, 55 units of housing, and an additional 25,000 to 30,000 square foot of retail space coming in the next two to three years.
Currently there are about 87 local businesses in the corridor and it's growing.
"We're now closer to about 50% occupancy. And hopefully with these developments we'll be closer to 65% occupancy and working toward densifying the entire commercial corridor," says Rashid.
Rebuilding a Once Bustling Corridor Through Local Business
In its heyday, the corridor had approximately 160 businesses in 1954, which had dropped to about 46 in 2017, according to E. Warren Development Corp. However, with an estimated 144,000 people within a three-mile radius, and surrounded by the Morningside, East English Village, and Cornerstone neighborhoods, the corridor is one of the city's most promising.
"With a changing corridor, making sure that there's an emphasis on that local business is a really key piece. We're working with businesses that are doing it right to recreate a lost synergy along our corridor," says Rashid.
Learn more about E. Warren Development Corp.