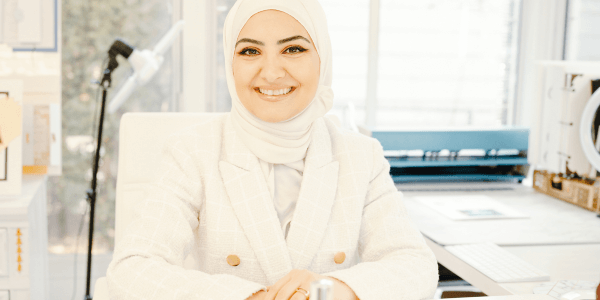 Maraseel Cards Flourishing Through Online Sales
When Farah Bazzi had twin girls in March 2020, the pandemic cast uncertainty everywhere.
As the world grappled with COVID, one piece of clarity emerged for Farah–her salary teaching biology at Fordson High School in Dearborn wouldn't cover daycare costs. Returning to the classroom was off the table, at least for the first few years of her twins' life.
Pondering her future during the most stressful of times, Bazzi began crafting greeting cards for people in her life, something she'd always enjoyed. What started as a therapeutic escape became Maraseel, a home business providing handcrafted cards, calendars, invitations, and stationery for all aspects of life for Arab and Muslim women.
"You'd go to places like Target and Kroger and you'd see Christmas cards, or you'd see Valentine's Day cards, but you'd never see any Ramadan cards," says Bazzi, 35, who was born in Lebanon before coming to the U.S. for college. "And, and I thought: 'Ramadan is a very exciting time of the year for us, and I want to tell somebody that I love, that I care about, 'Happy Ramadan and I'm thinking about you.'"
The handcrafted products use the highest quality paper and materials, giving the cards weight and substance. They can even come with a customized wax stamp many customers personalize with their initials or a logo.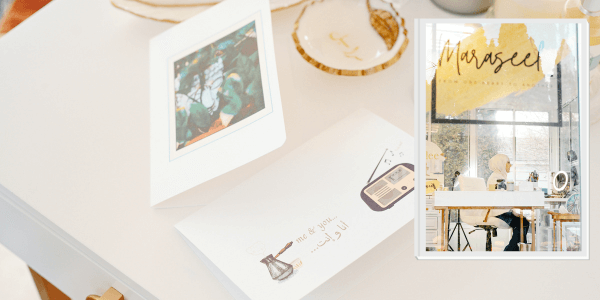 "Maraseel cards is a luxury stationary business for Arab women who want to express themselves unapologetically with luxury and timeless class," says Bazzi. "It is for an Arab woman who as a mom, as a professional, as a businesswoman, wants to express everything about who she is and wants  it to be represented in full luxury, top-of-the-line production."
Working out of her home, a sunroom converted into a vibrant studio, Bazzi continues to expand her product lines, reaching customers online and through social media, including Facebook, Instagram, YouTube and Pinterest. With that reach, she's shipped her cards and invitations to multiple countries including Canada and as far away as Denmark and Australia.
NEI Grantee ACCESS Offers Assist with Networking
Along her journey, Bazzi has worked with several nonprofits including ACCESS, which have helped her connect with like-minded business owners in the local community and beyond through networking events, creating great exposure and connections.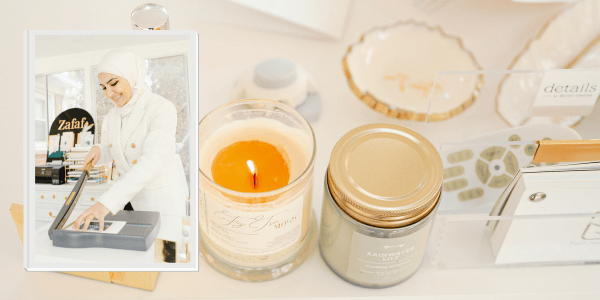 "Creating those opportunities and connections through several organizations has been incredibly helpful," says Bazzi. "Plus, the coaches from ACCESS gave me their cell phone numbers to call if I needed anything. You can't be more helpful than that."
As a business support organization supported by NEI, ACCESS or the Arab Community Center for Economic and Social Services (ACCESS) helps support immigrant small business owners and entrepreneurs and provide an ecosystem where they can thrive. Engaging them as a trusted connector to local businesses helps expand the business support network and build a more inclusive economy.
NEI provided grant funding this fall to support ACCESS' Business Development Program which provides small business owners, or those interested in becoming small business owners, a place to obtain business training and technical assistance, peer mentorship and support, low-barrier microloans, and connectivity to resources.
The support is intended to help the next entrepreneur with an idea, convert it into a profitable business, just like Farah did with Maraseel.
Learn more about Maraseel.