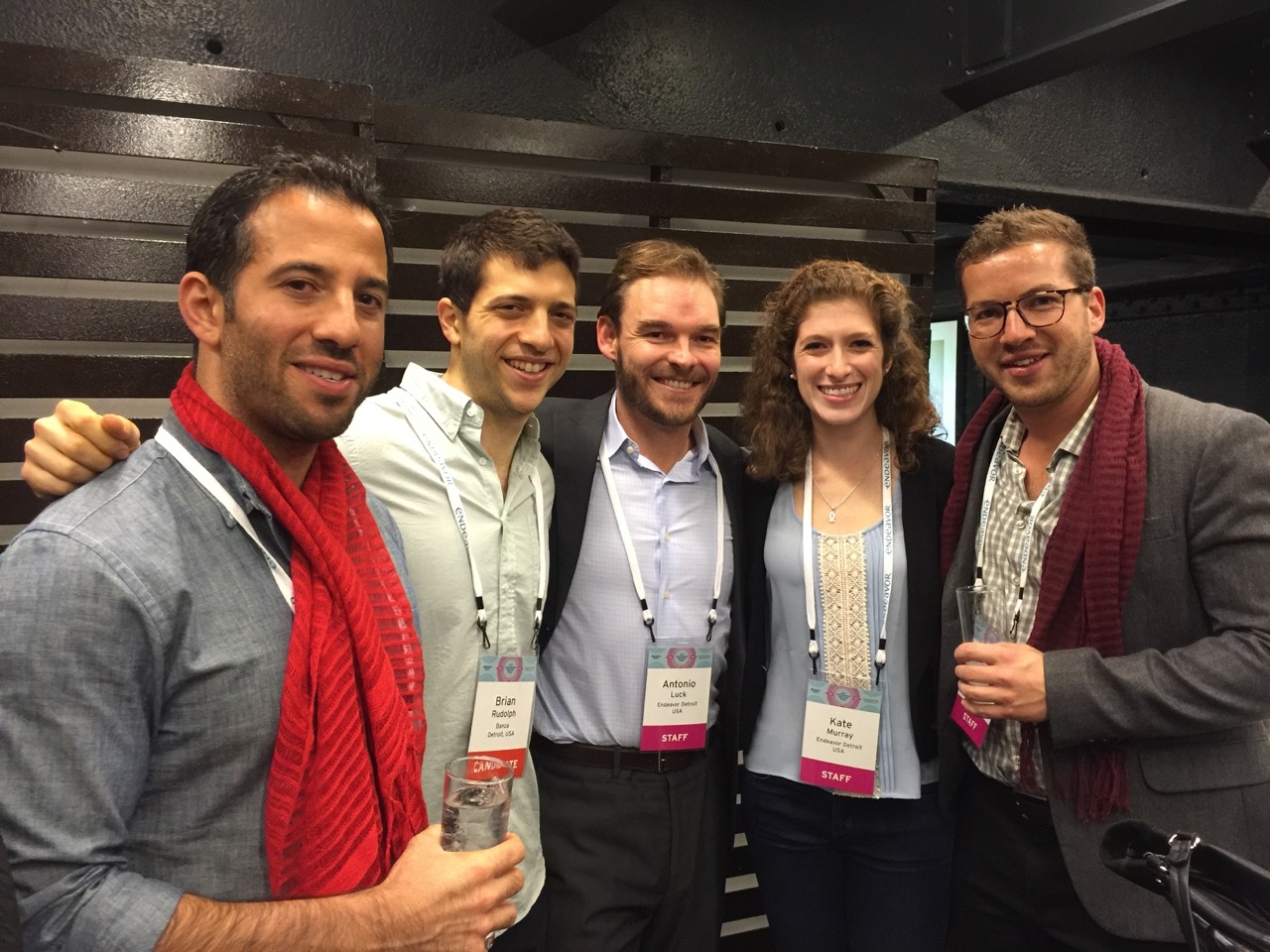 Fast-growing Banza LLC, the 2-year-old Detroit-based chickpea pasta manufacturer, was named an Endeavor Entrepreneur on Friday by a panel of international business experts in Mexico City.
Banza is the third company to be chosen from Endeavor Detroit. In August, Plymouth-basedAlgal Scientific Corp. and Detroit-based McClure's Pickles were selected. The designation means the company will have access to capital and connect with high-caliber resources through mentorship.
Endeavor endeavordetroit.org is a global nonprofit whose network helps high-impact entrepreneurs. In turn, the successful entrepreneurs become mentors to other high-growth companies.
Co-owned by brothers Brian and Scott Rudolph, Banza got its start in Brian's Detroit apartment in 2014. It took off after a successful crowd-sourcing campaign. The company raised $1.3 million in funding and had revenue in the last year of $631,000.
While based in the city, the company has a manufacturing facility in the northern part of the state. A company spokesman would not reveal the exact location.
The owners began preparing for the Endeavor event in mid-2015. They underwent demanding back-to-back interviews in Mexico City last week before finding out they were selected to join the Endeavor network, said Antonio Luck, Endeavor Detroit executive director.
"It's an absolutely incredible opportunity," said Banza CEO Brian Rudolph, 25. "We are grateful to be part of a program that will have an amazing trajectory. We've already made connections (with other companies) while in Mexico City and also with companies like McClure's in Detroit.
"There's no better way to learn than from people who have done what you want to do."
Scott, 33, is CFO.
The company touts that its chickpea pasta has double the protein, half the net carbs, and four times the fiber of traditional wheat pasta.
After a year in commercial production, Banza is selling its product in more than 1,700 stores, including Meijer, Shoprite, Whole Foods and Eataly, a combination Italian marketplace and restaurant business co-owned by celebrity chef Mario Batali in New York and Chicago.
Banza has been on a roll in attracting major investment dollars since it was launched. It won the $500,000 grand prize at the sixth annual Accelerate Michigan Innovation event in early November. Accelerate Michigan is an international business competition designed to highlight Michigan as a vital innovation and business center.
The company was granted an additional $100,000 from the Innovation Fund in late November. The Innovation Fund is an initiative by JPMorgan Chase & Co. and Macomb Community College's Strategic Fund to help grow economic development for Detroit-area entrepreneurs.
Additionally, last year, Banza was featured on a reality TV show "Restaurant Startup" and benefited from Venture For America, the two-year entrepreneurial fellowship program that initially brought Brian Rudolph to Detroit. The product also was featured in Time magazine as one of the 25 Best Inventions of the Year, leading to a taste test on air on "The Today Show."
The Endeavor designation is another way the company can grow even faster. "Banza stood out because it has accomplished so much in such a short period of time," Luck said. "This designation will help them reach mass markets, make global connections and better understand global markets."
Endeavor has U.S. offices in Detroit and Miami and, in May, opened an office in Louisville, Ky. It has support offices in New York and San Francisco.