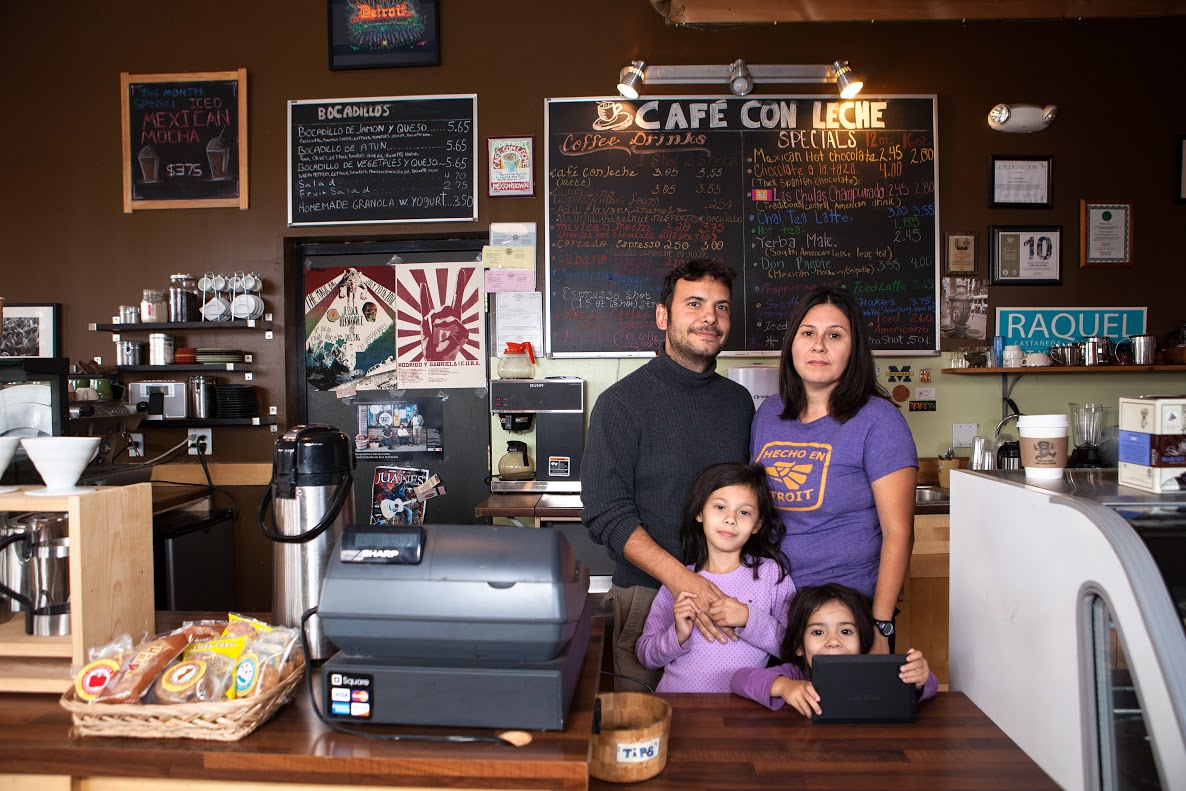 Entrepreneurial award contests such as NEIdeas, Hatch Detroit, and Accelerate Michigan are funneling needed cash to small ventures. The NEIdeas grants that celebrate existing small businesses in Detroit are part of a growing landscape of assistance for entrepreneurs in a region long tied to the fate of giant corporations.In the past decade or so, metro Detroit has seen multiple new entrepreneur training sites and assistance programs beginning to flourish.
Incubators including TechTown at Wayne State University, the Macomb Oakland University Incubator in Macomb County, the M@dison in Detroit and others help train entrepreneurs.
University tech transfer offices like the one at the University of Michigan are spinning off an increasing number of small firms commercializing promising research from professors.
Entrepreneurial award contests such as NEIdeas, Hatch Detroit and Accelerate Michigan are funneling needed cash to small ventures.
Another program, ProsperUS Detroit, is a micro-enterprise training, lending and support initiative aimed at helping revitalize Detroit through immigration.
Founded by the group Global Detroit, the program is housed at Southwest Economic Solutions and to date has graduated 200 low- and moderate-income Detroit residents, including one Spanish-language class of graduates.
Dave Egner, executive director of the New Economic Initiative, said the landscape of aid available to small businesses and entrepreneurs continues to evolve.
"Since 2009, when NEI started funding this work, we've seen a movement go from almost strictly high-tech work in the incubators down to grassroots and back up again. We're starting to cover the spectrum of businesses, being very industry-agnostic," he said.
The Michigan Economic Development Corp., he notes, is now "industry-agnostic," meaning they will help small and emerging businesses in services, retail and other fields as well as with promising high-tech ventures.
"What we've seen is a really big movement in that direction," Egner said. "MEDC's got about $12 million in this innovation district downtown, in the nodes that are producing services, all industry-agnostic, all about outcomes from grass roots to high-tech. That movement has been pretty profound."
Ted Serbinski, a partner in Detroit Venture Partners, an investment firm co-founded by Quicken Loans founder and chairman Dan Gilbert, said the entrepreneurial movement in Detroit has taken hold.
"I think we're reaching a tipping point in the entire start-up ecosystem," he said. "Three years ago, when I moved from to Detroit from San Francisco, it was, I don't want to say bleak, but extremely early. Is this even going to work? Three years later, it's really clear there's a flourishing start-up system in Detroit. People all over the world are taking notice."
He added, "What we need to do now is to really show that it's sustainable. Can this go on for the next 20 years?"
Contact John Gallagher: 313-222-5173 or gallagher@freepress.com. Follow him on Twitter @jgallagherfreep.