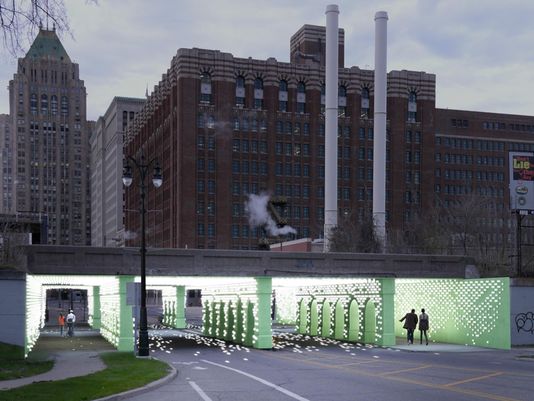 Midtown Detroit Inc. announced winners Thursday of a competition to renovate three scary-looking underpasses that connect Midtown to New Center into light-filled art experiences.
Viaducts beneath train tracks at Cass, Second and Third will get reworked by, respectively, bioLINIA of Detroit, Ann Arbor's r+d LAB and Detroit's New D Media Arts.
Each team gets $75,000. The New Economy Initiative put in $230,000, and the Knight Foundation $75,000. Midtown Detroit will also contribute funds.
Read more at Detroit News