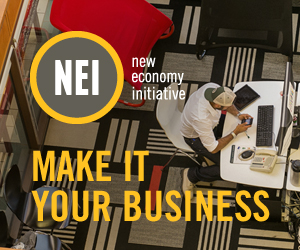 Philanthropy to the rescue!
Southeast Michigan is blessed not only by major foundations that reinvest in the community, but wealthy private individuals who give back, too.
The same week that the Detroit Institute of Arts pledged $100 million toward resolving its part in the city's bankruptcy proceedings, the New Economy Initiative was retooling for its next generation of grant-making.
The NEI made history when it was formed in 2007 by 10 foundations. With an endowment of $100 million, it was considered the largest fund of its size focused on a single geographic area and with a mission to spend itself out of existence by investing in people and projects to jump-start an ailing economy.
As Sherri Welch reports on Page 1, the first $100 million (some money that's earmarked for existing commitments will roll into the new fund) produced tangible results: 115 grants since 2009, $76 million awarded, 675 companies created, and a new awareness and focus on starting and building new businesses of all stripes and sectors.
The second fund, with a goal of $40 million, is focused almost solely on entrepreneurship and innovation, and in building diversity — geographic, ethnic, gender and racial — within our region.