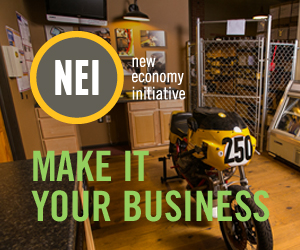 After seven years and nearly $100 million in investment, the New Economy Initiative has figured out the types of projects that will give it the most bang for its buck.
In its second round, NEI plans to direct new funding primarily to agencies providing supportive services to spur innovation and entrepreneurism in the city of Detroit — areas it honed in on two years ago.
"Entrepreneurship and innovation, as stand-alones, are valuable in growing the economy," said NEI Executive Director Dave Egner. "But the more we can connect them, the greater we can accelerate each.
"In the end, without innovation, there are no new ideas to commercialize. And without entrepreneurs at the ready, there's no one to commercialize them."
NEI's initial funders and one new foundation have committed a second-round investment of $33 million toward a $40 million target, Egner told Crain's last week.
NEI spent two years studying different approaches to building the regional economy before focusing support in three broad areas: researching the region's assets, developing its workforce and supporting entrepreneurism.