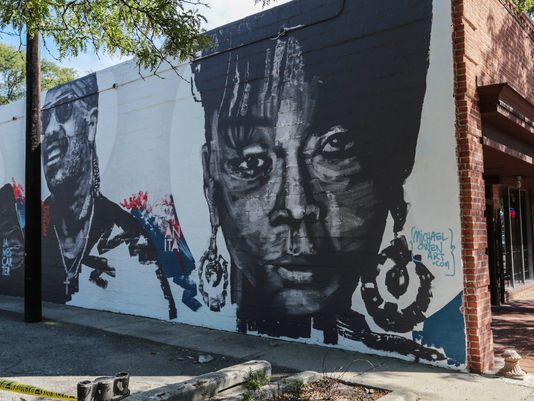 When you look at Detroit today, beyond the city's robust downtown revitalization and into its neighborhoods, you find the potential of an equally vibrant ecosystem of entrepreneurs and the long-term businesses that have provided needed services and sustained many neighborhoods for decades.
Small business owners are the backbone of any great city. In fact, Detroit ranks fourth in the U.S. for the number of minority-owned businesses, with more than 30,000 entrepreneurs of color. But it is not enough. Particularly when we know that Michigan's GDP could likely increase by 7.5%, or $31.2 billion, if earnings gaps were eliminated between workers of color and their white counterparts, based on a 2015 Altarum Institute report, "The Business Case for Racial Equity in Michigan."
When the Kellogg Foundation began investigating how to incentivize more successful entrepreneurs of color in Detroit two years ago, we affirmed how entrenched the problems were. Entrepreneurs of color have a harder time getting access to credit. They are more likely to be turned down for business loans. They are burdened by community wealth gaps created by discriminatory local and federal policy that spanned decades. And they pay higher interest rates than their white counterparts.
It's for these reasons that intentional investment in entrepreneurs of color is crucial for equitable and effective urban development and vital for entrepreneurs employing workers of color in southeast Michigan to help make their small businesses sustainable so they can hire more employees and support Detroit's recovery.
We have focused our attention on ways to unlock capital for entrepreneurs of color; Kellogg grantee ProsperUs Detroit, managed by Southwest Solutions, provides training and micro-grants for entrepreneurs of color. And we have long supported an expanded New Economy Initiative to strengthen Detroit's community of entrepreneurs.
Earlier this fall, we developed the Entrepreneurs of Color Fund, a new fund targeting these small businesses to successfully translate the dream of entrepreneurship for longtime and new Detroiters of color alike. The Detroit Development Fund administers a $6.5-million loan program — funded by Kellogg and JP Morgan Chase — that offers low-interested loans ranging from $50,000 to $150,000 to minority small business owners, complementing efforts to provide assistance, networking, marketing and business plan development. The loans, to be paid back to the Detroit Development Fund, have terms of around six to 12 months, with below-market interest rates from 7% to 8%.
Since launching the fund in September, the Detroit Development Fund has approved $325,000 in loans for four Detroit entrepreneurs, including LoveLifeSwagger, whose owner, Trellis Mercer, is expanding its brand of quality street wear to other markets, and House of Pure Vin, whose owners Regina Gaines, Andrea Dunbar and Terry Mullins, are opening a wine retail store in downtown Detroit.
This fund is an investment in the human capital we already have in this city and our shared future success. As President Lyndon Johnson said in Detroit just before delivering his Great Society speech at the University of Michigan in 1964, "Prosperity in America must begin here in Detroit."