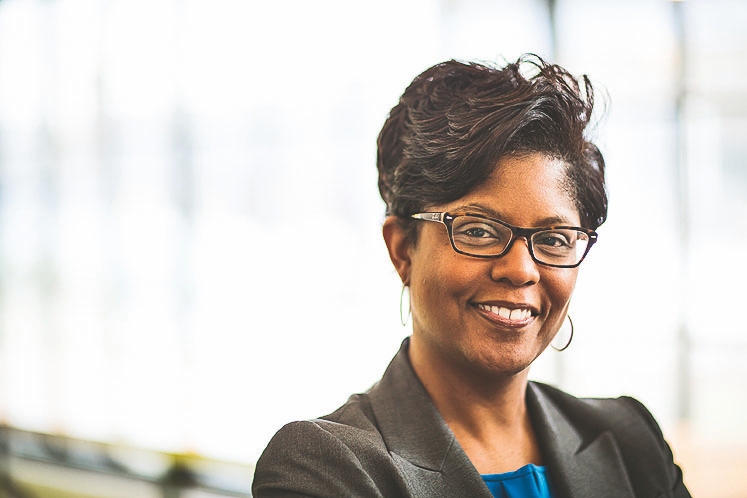 CONTACT:    Karen Chassin Goldbaum
313.961.6675
FOR IMMEDIATE RELEASE
January 5, 2016
PAMELA D. LEWIS NAMED DIRECTOR OF NEW ECONOMY INITIATIVE
More than $130 Million Philanthropic Partnership is Advancing Innovation and Opportunity, Spurring Investment and Business Growth in Southeast Michigan
Detroit—Pamela D. Lewis has been named director of the New Economy Initiative for Southeast Michigan (NEI). She succeeds David O. Egner, who was recently named president and CEO of the Ralph C. Wilson, Jr. Foundation.
NEI is one of the nation's largest philanthropic partnerships, funded by 12 national and regional foundations and managed by the Community Foundation for Southeast Michigan. It is in its eighth year of innovative funding and the development of public/private partnerships that have helped create more than 17,000 jobs and 1,600 companies throughout the region.
"Pam is a highly talented economic development expert who will bring important continuity to NEI's work as well as the vision to guide the NEI team in defining a strategy for its next important phase,"said Steven K. Hamp, NEI chair.
Lewis, who has an engineering degree from Michigan State University, served as deputy team leader of NEI under Egner. She joined the initiative in 2011 as senior program officer, after serving as a member of the Kauffman Foundation's Detroit team, overseeing national entreprenurial programs. She was recently named as one of the top 25 women in technology in Michigan by Crain's Detroit.
"Pam has been instrumental to the success of NEI and we are pleased that she will lead the initiative during its next chapter," said Mariam C. Noland, president of the Community Foundation for Southeast Michigan. "As a champion of innovation in both the for-profit and nonprofit sectors, with strong Detroit roots, Pam has excelled at breaking down boundaries and bringing diverse constituencies together to move our region forward."
Lewis began her career at DTE Energy, spending 15 years in roles ranging from analyst to manager of process management and continuous improvement initiatives. At NextEnergy, she managed entrepreneurial programs focused on accelerating clean energy startups.
The Community Foundation for Southeast Michigan is a full-service philanthropic organization leading the way to positive change in our region. As a permanent community endowment built by gifts from thousands of individuals and organizations, the Community Foundation supports a wide variety of activities benefiting education, arts and culture, health, human services, community development and civic affairs.  Since its inception, the Community Foundation has distributed more than $800 million through more than 55,000 grants to nonprofit organizations throughout Wayne, Oakland, Macomb, Monroe, Washtenaw, St. Clair and Livingston counties.  For more information, please visit www.cfsem.org.      
 The New Economy Initiative, a special project of the Community Foundation for Southeast Michigan, is one of the largest economic development initiative of its kind working to build a network of support for entrepreneurs and small businesses. The mission of the New Economy Initiative (NEI) is to create an inclusive, innovative regional culture by reawakening and leveraging Detroit's creative entrepreneurial drive. The overarching goal is to establish a more diverse economy where opportunity, wealth and prosperity are available for all. https://neweconomyinitiative.org/
###